Pflaumenknödel
Plum Dumplings, the best dessert!


Chicken Roulade
Sabine's recipe for bacon wrapped stuffed chicken breast done on the grill.
My friend Renate Smith just got back from Germany, and visited the beautiful city of Rothenburg, Germany in the Franconia area of Bavaria.

Rothenburg goes way back to the middle ages around 1100 A.D. and was Germany's second largest city, while Frankfurt and Munich were then just small podunk settlements.

The city has beautiful architecture, museums showing much of medieval life including even the museum of medieval crime and punishment!

You can take several walking tours, one dressed as a medieval watchman that will show you the town and tell you about a thousand years of history.

Picture by Renate Smith of a home in Rothenburg she took last month

Renate said that she could just live there the rest of her life.
You don't need a car you can survive by walking finding all your needs. She surely has inspired me to want to go there. I hope to share more of her special pictures from Rothenburg in upcoming newsletters.

| | |
| --- | --- |
| | She enjoyed also the Schneeballen that Rothenburg is known for. A pastry similar to our funnel cake but in a ball shape and lots of fun flavors. |
David Beale in Australia sent this picture to me of this exquisite dessert that
I have never seen before called Krummeltorte. It is sort of like an Apple Cobbler
baked in a Springform pan.

Beale's wife made the cake that her sister has made it for years and finally
gave them the recipe. Now they make it frequently and wanted to pass it on.
I am looking forward now to the apple harvest!
Go here for the recipe for Apple Krummeltorte

~~~~~~~~~~~~~♥♥♥~~~♥♥♥~~~~~~~~~~~~~

Pflaumenknödel
Plum Dumplings

Paula Murphy commented on the last newsletter about Plum Kuchens,
and wondered if I had ever made a Plum Knoedle or dumpling.
Her father is from Germany and mother from Croatia. Those
Croatians REALLY know their dumplings. I remember a professional
chef from Yugoslavia in the 80's cutting dumpling dough into perfect pieces with thread.

Barb Rokitka, sent me a recipe last year and
I tried them for the first time and thought this is one of the best desserts I have Ever Ever had!
This is a versatile recipe where you can use other stone fruits or
make a German Beer Bun or Bierock (meat and kraut turnover).
Go here to make Pflaumenknödel or Plum Dumplings
with step by step pictures
~~~~~~~~~~~~~♥♥♥~~~♥♥♥~~~~~~~~~~~~~
Our Family
Cookbook

Comes with over 50 Bonus recipes with Step by Step color pictures.


16.97
I include
Over 50 Bonus Recipes with Step by Step Pictures

On CD
I am very proud of these recipes as they take a lot of the
guess work out of making these fabulous German specialties.

Simply open up the recipes with step by step pictures and print out the item you like. I keep mine in a notebook.
See the Whole List Here of Recipes Here
Berliners

Apple Kuchen

Apfel Strudel

Stollen

Pfeffernusse

Lebkuchen

Springerle

Zimmsterne

Bratwurst

Sauerbraten

Rouladen

Wienerschnitzel

Old Fashioned Home Made Noodles

German Potato Salad

Potato Dumplings
(Kartoffel Knödel)

Spätzle

Gefulte Nudeln

Chicken and Dumplings

Rotkohl
(Sweet and Sour Purple Cabbage)

Potato Pancakes
(Kartoffelpuffer)


See the Whole List Here of Recipes Here

~~~~~~~~~~~~~♥♥♥~~~♥♥♥~~~~~~~~~~~~~

If you liked Recipes from a German Grandma...

From Germany with Love,
By Aileen Block

This is a nice companion book to Recipes from a German Grandma.
From Germany with Love tells more about the story of my grandma, Emma Block, growing up in a little town in Baden/ Würtemberg, Germany near Heidelberg named Steinsfurt. Then at the age of 15 immigrating to the United States, taking a train with one of her sisters and brothers to Hamburg and sailing the Atlantic with other hope filled Germans wanting to make a life in the "New World". It was not easy but with good values learned in her German upbringing made a full life, had a wonderful family with lots of fun and celebration including great German meals.


Order Here
14.97
~~~~~~~~~~~~~♥♥♥~~~♥♥♥~~~~~~~~~~~~~
Watch out when you test out Waterbeds in Germany!
Thanks to Roy Denman for this FUN contribution.
~~~~~~~~~~~~~♥♥♥~~~♥♥♥~~~~~~~~~~~~~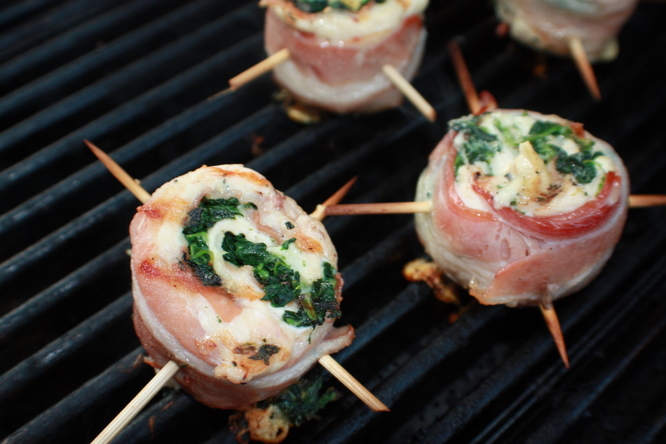 Do some German on the Grill!
Sabine Woern who grew up in Frankfurt, Germany, and now a chef sent me this recipe that I thought
was truly unique. Most Roulade you cook and then cut. This you roll with Ementaller cheese and spinach and then cut
into rolls , wrap it with bacon like you would a Filet Mignon and then grill it. In fact that is what I did so folks had
a nice choice of chicken or beef.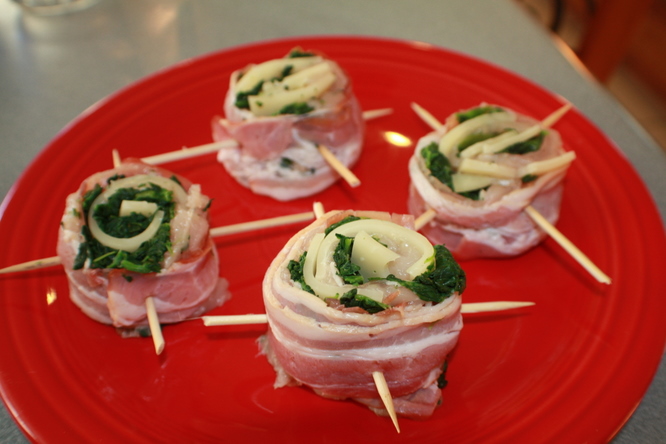 Go here for the recipe for BBQ Chicken Roulades
with Step by Step Pictures
~~~~~~~~~~~~~♥♥♥~~~♥♥♥~~~~~~~~~~~~~
From the German Deli
Germandeli.com
I have enjoyed ordering Germandeli's selection of German Wursts and other meats that come packed
perfectly in an insulated container with dry ice to keep nice and cold. Even the Schweinshaxe that
I can't find anywhere else ship perfectly.
Check out their nice selection of German Cold Cuts
Here is their Bratwurst Selection
Plus 6 extra beans

25.97
19.97
More of my Vanilla Bean Specials for summer here
~~~~~~~~~~~~~~~~~~~~~~~~~~
German Music
Lübbecke Oktoberfest zünftige Musik

~~~♫~~~♫~~~

LEDERHOSEN SONG oktoberfest octoberfest germany beer music fun funny cheers beers
Sounds of Music from Mt. Angel Oktoberfest 2009


~~~♫~~~♫~~~
~~~♫~~~♫~~~
Oktoberfest Hit 2010 "I am from Bavaria" (official version)
~~~♫~~~♫~~~
Marianne & Michael - Zillertaler Hochzeitsmarsch
~~~~~~~~~~~~~~~~~~~~~~~~~~~~~~~~~~~~~~