Last Week I sent you Einz, Zwei, Zuffa. It was really G'suffa ....So What does G'suffa mean? ...and listen to some German Music!
Dandelions are not always a weed!
Spring Tonic, Ham with Dandelion Salad
Spring Tonic
for the Pennsylvania Dutch
Burr Fischer sent me a picture of a meal they just made that was a tradition in the Pennsylvania Dutch area where he grew up.
In the old days before freezers and supermarkets often you went all winter without a fresh green vegetable. When Spring came one of the first plants to sprout would be dandelion greens. Now when I was growing up they were always a pest in the lawn.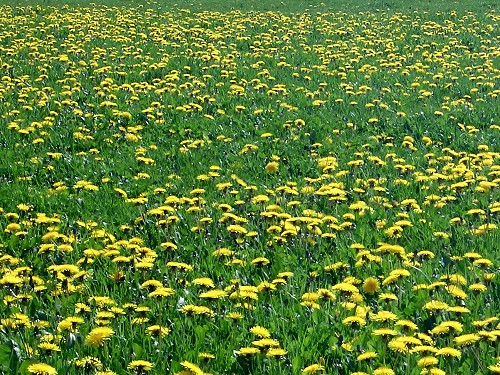 I can imagine though when you are hungering for a salad, and your body needs Vitamin A and C that these would be a welcome sight!
Here is Burr Fischer's "Spring Tonic" Meal
Fresh dandelion greens on top of a smashed potato
and topped with hot bacon dressing with hard boiled eggs.
Go here for the Recipe
I don't have dandelion greens available where I live
So I used another tender green like Turnip Greens or Mustard Greens.
~~~~~~~~~~~~~~~~~~~~~~~~~~
~~~~~~~~~~~~~~~~~~~~~~~~~~
Since custom dictates that the plants can only be picked and eaten before the flower buds appear, there is about a two week period when it seems as if every rural church and volunteer fire company is having a ham and dandelion fund raising dinner at the same time.
Ruth Ann's, grandfather used to make dandelion wine. He'd pay us kids a nickel for a big bag of blossoms when he was going to make it. It had oranges, lemons and raisins in it too but the liquid from the flowers was the most prominent ingredient
How to make Dandelion Wine
In many towns in North America and Europe there are even festivals with dandelions, making things not only from the leaves but from the flowers you can make Jam and wine and from the roots, where they can roast and grind to make a coffee like beverage.
Look for some Dandelion Festivals near you

Bitten Winery
http://breitenbachwine.com/dandelion_festival_1.html
May 5, 2012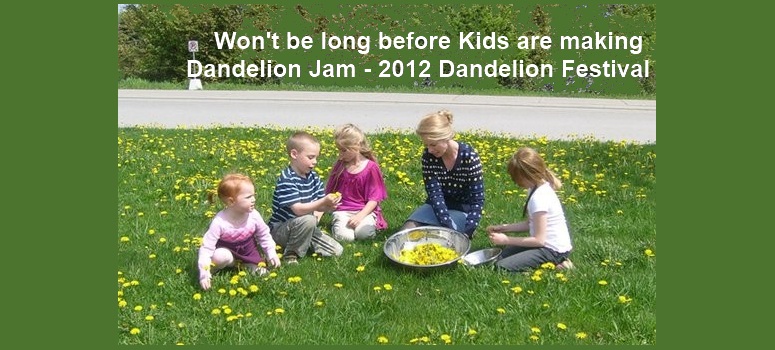 May 12,
The Old Town Kemptville
Dandelion Festival
North Grenville , North Carolina
~~~~~~~~~~~~~~~~~~~~~~~~~~
Shop for other Vanilla Products
The 12th Annual Tomball German Heritage Festival will be March 30, 31, & April 1

located on the Old Downtown Streets of Tomball Texas near 201 S. Elm Street, Main Street (FM 2920), and Market Street. It is a Music/Street festival celebrating German and ethnic heritage with 4 stages of live music entertainment "happy music for happy people", ethnic and festival food, beer, wine, 150 street vendors, all kinds of German souvenirs and clothing, arts crafts, antiques, Heritage Center, German church service, fireworks, carnival, pony ride, petting zoo, strolling music makers, street performers, and much more. Like Oktoberfest in March! Huge fun for the whole family! You do not have to be German to enjoy this festival. It is fun for everyone, and there is no admission or parking fees.
More info here
~~~~~~~~~~~~~~~~~~~~~~~~~~
From the German Deli
Germandeli.com
Annabell's Laugenbrezeln
(Pretzels) 10pck
By Brinker Bakery in Germany
From Germany imported soft Pretzels are baked in the old Pretzel tradition with a top quality recipe. They are then frozen to lock in flavor and moisture. Thaw and enjoy or bake frozen in preheated oven for 2-4 minutes for a fresh baked taste.
Roggenbrot
1000g (Old Rye Bread)
This item has 22 number 5 star reviews!
I loved it when I got mine. I was amazed that a loaf of bread can be made thousands
of miles away in the Fatherland and taste like it was made next door.
Hand Made in Germany, deep-frozen and shipped to the US in a deep freeze container. This bread has a strong Rye taste. A 90% rye and 10% wheat flour combination bread with a biological 3 stage natural sour dough. A very moist center with a very crisp, flavorful crust. It's all about the crust with this bread. It's a real winner. You simply defrost and heat through. Outrageously delicious by our German staffs' standards!
~~~~~~~~~~~~~~~~~~~~~~~~~~
Like our German Recipes and Newsletter?
You might like our Cookbook
Our Family
Cookbook

Only
16.97

Comes with
28 Bonus Recipes
with Step by Step color Pictures

(See below)
| | |
| --- | --- |
| Below are a few of the Step by Step Recipes Featured | |
Sauerbraten

Bratwurst

Pan fried Chicken Schnitzel

Apfel Strudel

Old Fashioned Home Made Noodles

German Potato Salad

Springerle

Spätzle

Gefulte Nudeln
German Music
Ursula Mosley wrote me last week and told me that
the "Zuffa" in Einz, Zwei, ....... is really G'suffa
and it is a a contraction of the Bavarian word gesoffen.

That's the Partizip Perfekt of "saufen": colloquial/vulgar for "trinken" (to drink).
Ursula said that It is not like having a one beer at companys for a social drink.
G'suffa is more like ...Party Hearty....drinking more like an animal!
We are not Stodgy people!
In München Steht ein Hofbrauhaus
~~~~~~~~~~~~~~~~~~~~~~~~~~
~~~~~~~~~~~~~~~~~~~~~~~~~~
Fliegerlied
Antonia
~~~~~~~~~~~~~~~~~~~~~~~~~~~~~~~~~~~~~~