A Fall Celebration, German Style Pizza and New Wine
This German Pizza Thing! is so good , and has several names.
Flammenküche (Alsatian) , from the Alsace/Lorraine area in France
Flammenkuchen or Zwiebelkuchen are German
and what about Quiche ...does that have some German in it???
while you read the newsletter here is a nice fall video song by Stefanie Hertel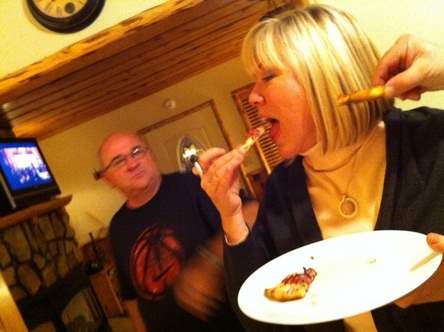 We celebrated in late October eating a Flammenküche....
The other day my friend Dieter from Gelsenkirchen, in the northern Rhine-Westphalia area told me that this time of year they celebrate in Germany by eating Zwiebelkuchen and a wine called Federweisser. This means (feder = Feather) and (Weiss = white), that is made just a few weeks after the crush of white grapes called "Moscht".

This is the fresh grape juice. as you can see in the picture the wine is a bit cloudy from the yeast that is suspended. The flavor is sweet like apple juice, with a delicious yeasty tone that lingers pleasantly on your tongue after every sip.

Federweisser is available usually in September and October...I know it is already November, but I wanted to tell you anyway.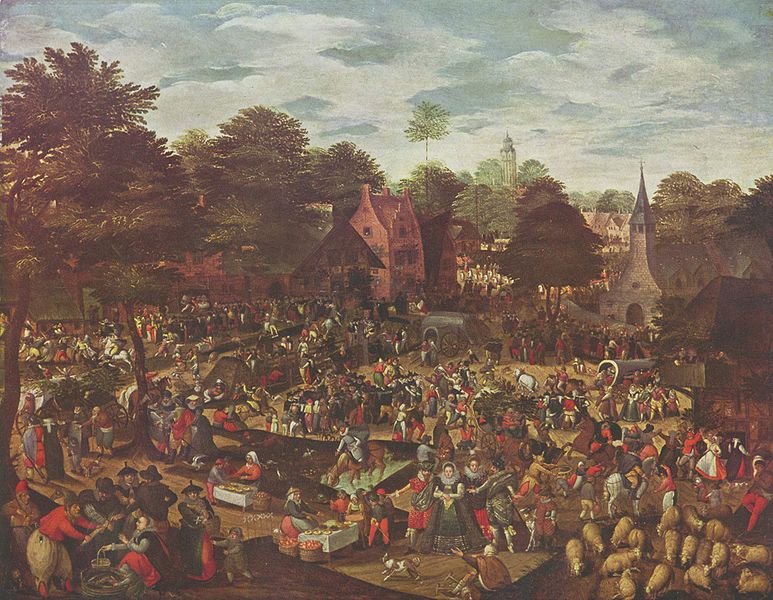 16th century picture of a German rural fair by painter Hans Bol , that was on the Kirchweih site
My friend OIiver Muhling in Sinsheim, in the state of Baden -Würtemberg says that
around each town has a celebration called Kirchweih or Kirchweihfest that Zwiebelkuchen and
Federweisser are served.
The Alsace/ Lorraine area is one of the places that I was curious about since a youngster. On saw on my dad's slide rule holder, a list of German cites, starting with Alsace/ Lorraine. Why were they bunched together?
Alsace and Lorraine are interesting to me because this is where you get a German and French mix.
The word Quiche has it's roots in Kuchen, so when you think Quiche Lorraine
It is very similar to the German version, Zwiebelkuchen mit Mürbetieg, the Mürbetieg is a short crust like they use in Quiche.
Alsace is frequently mentioned in conjunction with Lorraine, because German possession of parts of these two régions ( changed hands four times between France and Germany in 75 years starting in the late 1800's. (Wikipedia)

More about Alsace

More about Alsace- Lorraine

I first learned how to make this with who I call my French Family that live in the city of Nancy, in Lorraine France, (near Germany) so they call it Flammenküche.

To a German they would call it Flammenkuchen, or my friend Heike and others call it Zwiebelkuchen. It is all good!

They taught me on a Warm day at the hotel and we made it on the BBQ.

The recipe for this is below.
Here are a few recipes for this delicious German style pizza.
Done on the BBQ

by Heike Krueger

This can be done on a sheet pan or in a springform pan.

I had to show you a picture of my friend Roy Denman's Kuchen (pizza)
He puts apples in the side crust.
Lecker , Lecker!