Sauerkraut Relish
Ingredients:

2 cups sauerkraut (drained)
1 / 2 cup sugar
1 / 2 cup cider vinegar
1 / 2 cup chopped bell pepper
1 / 2 cup chopped red or yellow bell pepper
1 / 2 cup chopped onion
1 / 2 cup cup chopped celery


Optional: chopped jalapeno to taste.

Optional: Adding a cup of chopped apples adds additional flavor and sweetness.






1. Drain and rinse the sauerkraut.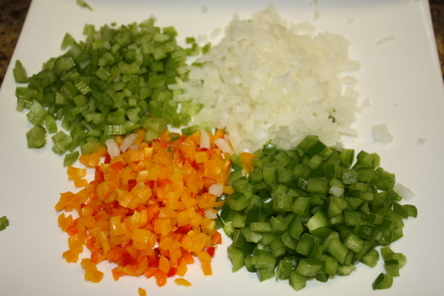 Dice the peppers, onions, and celery in a small dice. If you want you can
pulse them in a food processor.
3. Mix the vinegar and sugar together and mix into the sauerkraut
4. Add the vegetables and mix.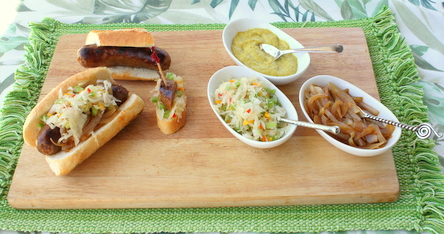 Serve as a salad or with Bratwurst.
5. Keeps in the fridge for quite a long time.

Search for more recipes