Brotchen
German Crusty Roll
donated by Bob Packer
Brötchen is a small crusty roll that is cherished in Germany. It is also perfect for a sandwich or as a roll for a bratwurst.
"Brotchen" means ´small bread´. Pronounced Semmel and Weck in
South Germany ; Schrippe in Berlin ; Rundstuck in Hamburg ; Roggelchen in the Rhineland .
There are varieties, such as "Zwiebelbroetchen" (onion), "Kaesebroetchen" (cheese), or Schinkenbroetchen (ham).
If you don't have time to bake or you don't want to heat up the house then use a baguette (very skinny French bread loaf).
INGREDIENTS:

2 tbsp active dry yeast
1 tbsp white sugar
2½ cups warm water (43ºC/110ºF)
2 tbsp/30g butter
2 tsp salt
7 cups all-purpose flour
3 egg whites, stiffly beaten
1 egg white & 2 tbsp cold milk (for egg wash)



printer friendly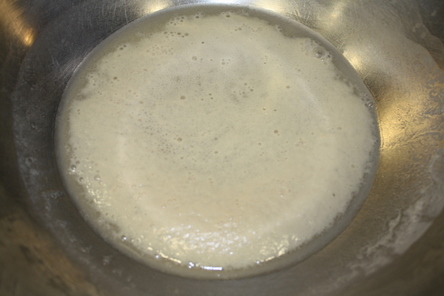 1. In a large mixing bowl, dissolve yeast and sugar in warm water. Let sit until creamy; about 10 minutes.
2. Whip the egg whites till firm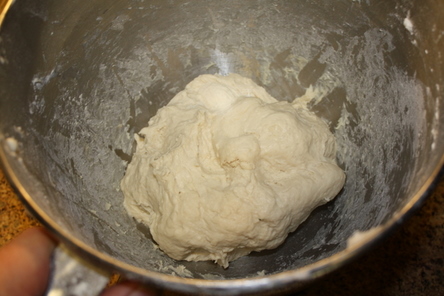 3. Mix in butter, salt and 3 cups of the flour. Beat with dough whisk or
heavy spoon for 2 minutes. Fold in egg whites. Gradually add flour 1/4 cup at a time, until dough forms a mass and begins to pull away from bowl. Turn onto a floured surface. Knead, adding more flour as necessary, for 8 to 10 minutes, until smooth and elastic with bubbles.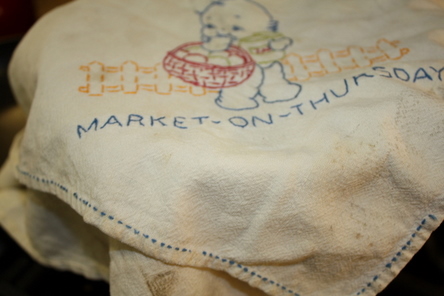 4. Lightly oil a large mixing bowl, place the dough in the bowl and turn to coat with oil. Cover with a damp cloth and let rise in a warm place until doubled in volume, about 1 hour.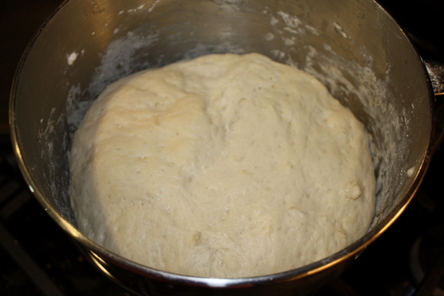 5. Deflate the dough, form into a round and let rise again until doubled, about 45 minutes.

6. Preheat oven to 220°C/425ºF/GM7, placing a dish of water on the oven floor or the bottom rack. This will help add moisture to the oven which among other things makes a nice crispy crust.

Deflate the dough and turn it out onto a lightly floured surface.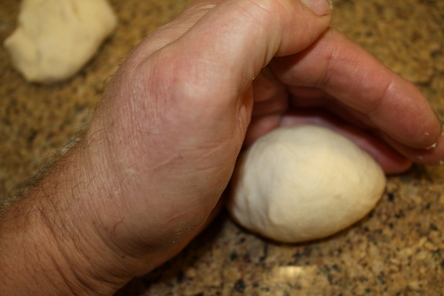 7. Divide the dough into 24 equal pieces and form into oval rolls about 3½" long.
I take the ball of dough and pull it down the counter toward me with a cupped hand like this.
This makes a nice shape and seals the bottom so it doesn't look wrinkled.
8. Place on lightly greased baking sheets, cover and let rise until doubled in volume, about 40 minutes.


9. In a small bowl, lightly beat the egg white with the 2 tablespoons of milk to make the egg wash. lightly brush with the egg wash.
Slash the risen rolls. (once, bisecting lengthwise for traditionalism),
Place in oven and bake for 20- 30 minutes or until they are nicely browned.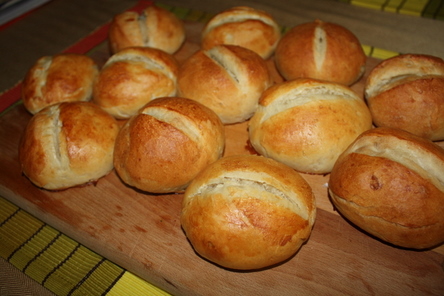 10. Bake for about 20 minutes or until the tops are golden brown. Remove to a wire rack and cool.

I freeze these rolls in a Freezer storage bag.
To reheat turn on oven to 350 degrees F and bake for 10 minutes until crust is crispy.
Donated by Bob Packer

These are delicious with Bratwurst or old fashioned casing on frankfurters.
More Recipes and Links
Organic Diastatic Barley Malt Powder - 8 oz.
Do you have a question or comment on this recipe?