Biskuit - Tortenboden

This is similar to a Spongecake in texture and you can top it with all kinds of different fruits with a glaze.
Ingredients:
4 eggs separated
3 / 4 cup sugar
1 cup flour sifted
2 teaspoons vanilla extract
1 teaspoon lemon peel (optional)
1 tablespoon lemon juice or cream of tartar




Pre heat oven to 350 degrees F

Directions: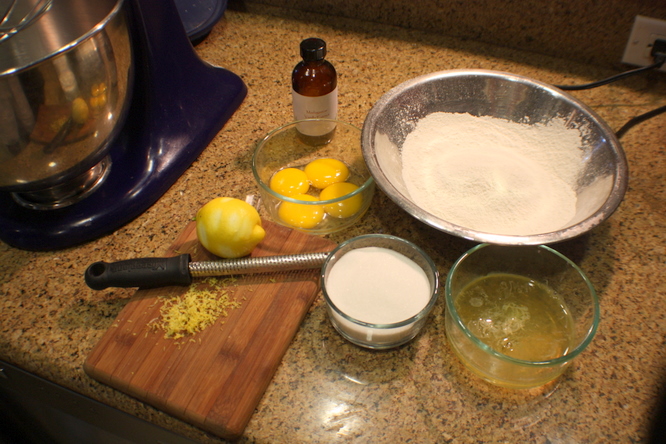 I have my ingredients together here. This is an nice way to make sure you have measured right.
1. Whip the egg whites with the vanilla and lemon juice or cream of tartar till stiff.
The lemon juice or cream of tartar will help stabilize the egg whites.
2. Whip the egg yolks till they are creamy, add the sugar.

Continue whipping till the mixture falls off the beater in ribbons.
3. Fold the mixture into the egg whites.

For those not use to folding, use a rubber spatula and start at the bottom of the bowl and use a turning motion to mix it in.
4. Add the sifted flour and lemon peel by sprinkling in small batches and gently folding in. Be careful to not over mix.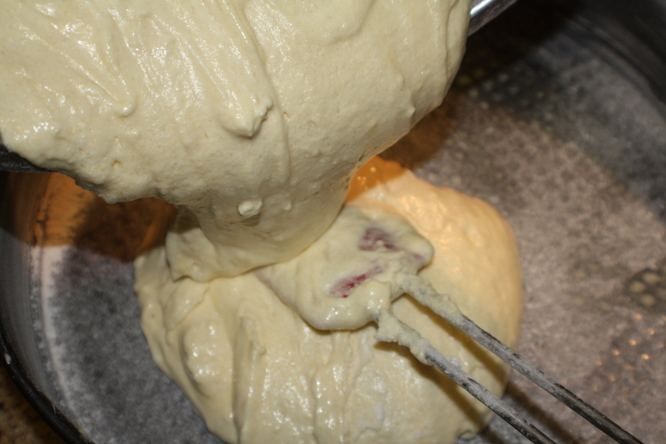 5. Place into a 9 or 10 inch Spring form pan that has been buttered and floured.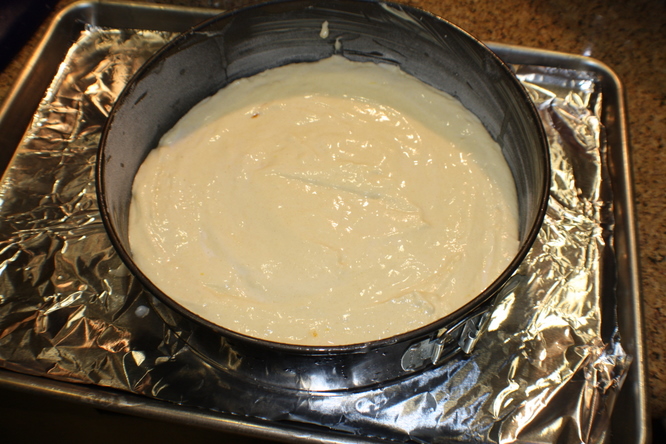 6. Bake on the middle shelf for 15 to 20 minutes or till a toothpick comes out clean.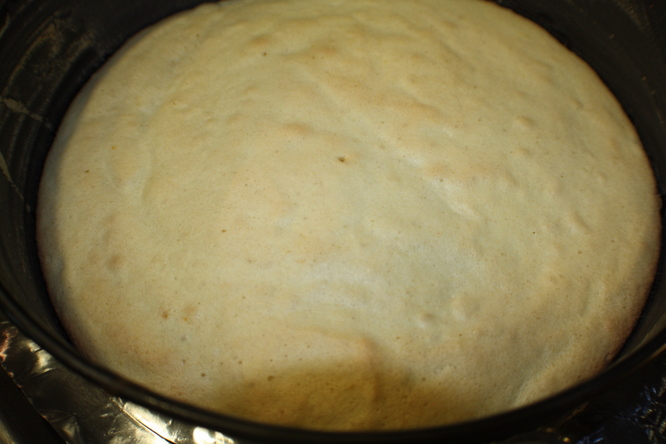 Remove from the oven and let cool for 10 minutes before unmolding.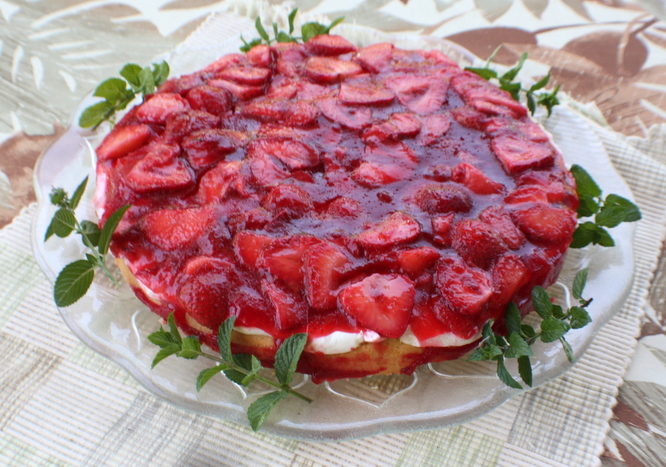 You can use the Biskuit -Tortenboden to make this nice Strawberry Tortenboden
More Recipes and Links
Enter your recipe request and search
Where to shop for German Foods and Things
I order from the German Deli more frequently than ever.
I try to get in bulk to make the shipping dollars count.
Also there are sales all the time I like to take advantage of.
They are nice folks. If you don't believe me call them.
and tell them Stephen Block sent you from the German Goodies Newsletter.
Shop for German Food

Go here and search for all kinds of German Food

Shop for German Clothing,
Cooking equipment for German Food,
Fun German stuff

Do you have a question or comment on this recipe?
make sure you put the recipe name in the subject line

Do you have a German Name?
Also what your German name means

Do you want to learn to speak a little German?
Learn one word a day.

Explore your German Heritage
Find out if your relatives came over through Ellis Island and more good links
Back to top
E-Mail The Webmaster stephen@kitchenproject.com
© 1998- to present The Kitchen Project
Last updated May 5, 2012