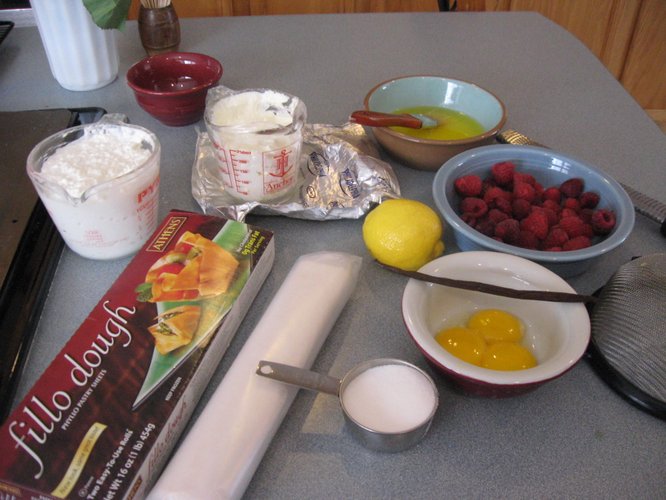 Measure out your ingredients, melt your butter and soften the cream cheese
| | | |
| --- | --- | --- |
| Rinse the cottage cheese | Press to drain water out. | With your hand or rubber scrapper press the cheese through the mesh of the strainer. You could also put this in a food processor. |
| | | |
| --- | --- | --- |
| Add the cream cheese, eggs and blend in. | Add the sugar, salt and blend. | Add the cream cheese, eggs and blend in. Add the sugar, salt and blend. Add the flour and mix in. You can eliminate the flour if you need to, it is mainly to thicken the filling a little more. |
Slit a vanilla bean down the center with a paring knife or scissors.

(click to enlarge picture)

Scrape the pulp out with the back of your knife and put into the mix.

I use a microplane or zester to grate in approximately 1 teaspoon lightly packed lemon peel. About 1/3 of the lemon. You can also use a vegetable peeler and then dice it very fine.
| | | |
| --- | --- | --- |
| Roll out the Phyllo Dough on the counter | Cover the dough with a slightly damp towel. Some folks put plastic wrap over the top layer to protect it from the moisture. | Brush the top layer with butter. |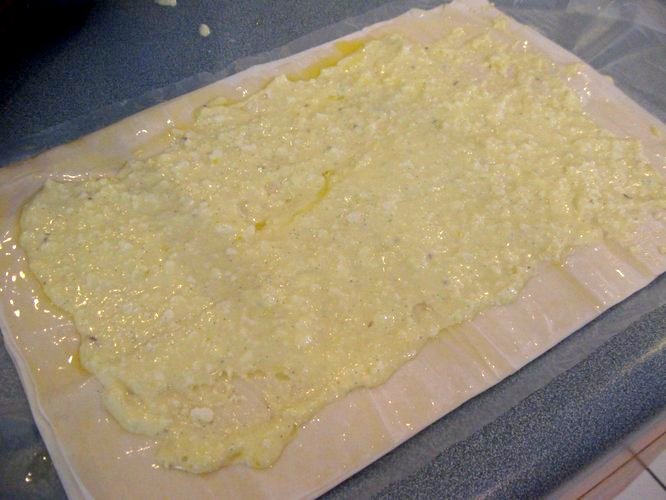 Spread 1-1/2 cup of the filling over the phyllo leaving a 2 inch border on each side.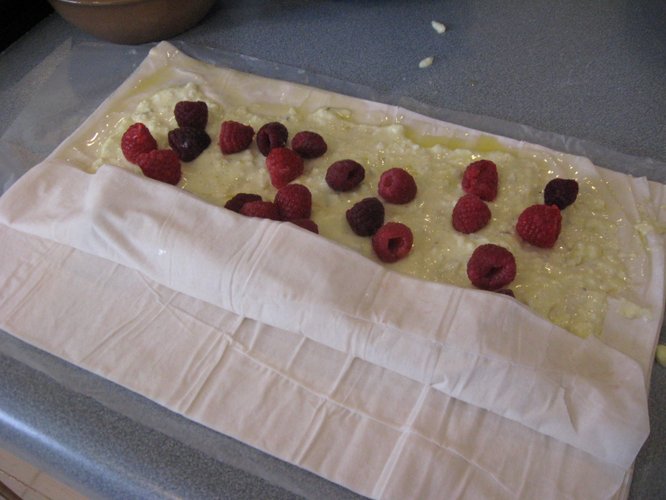 Add some of the raspberries and roll up as shown, You never want to go light always on filling, or it will get soggy and ooze out.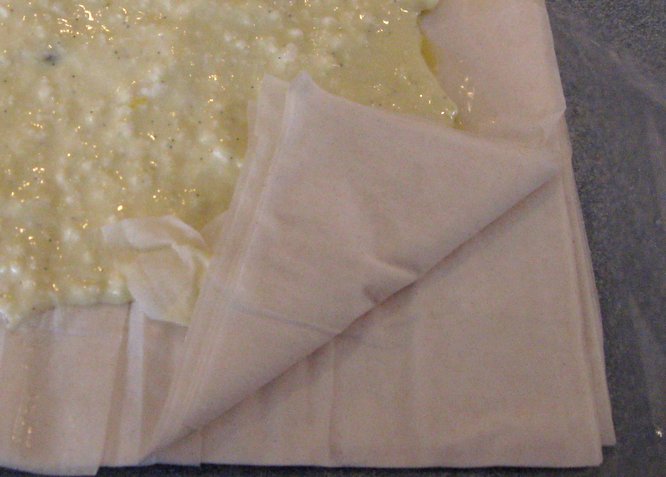 Lift up about 6 phyllo sheets
| | | |
| --- | --- | --- |
| Finish rolling and lift it onto a sheet pan that has been greased or on a silpat. | Brush with melted butter | I like to curve the strudels slightly to fit the pan. |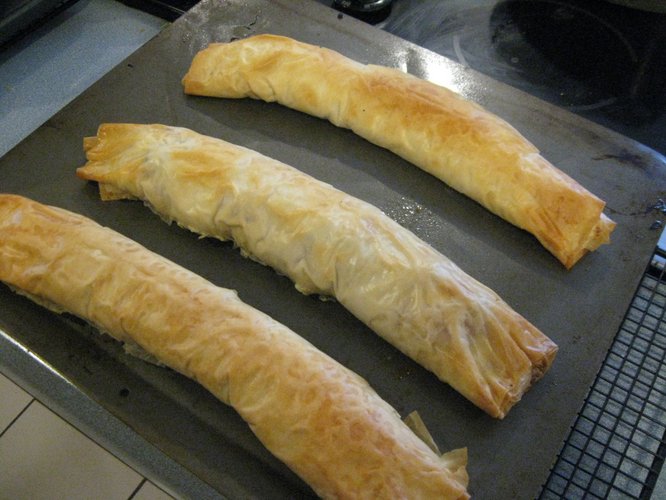 Bake the Strudel at 350 degrees F. for 20 -25 minutes