Red Glüewein
Ingredients:

1 750 ml bottle of dry inexpensive red wine, such as cabernet or merlot
1 cup water
1 / 2 cup Rum or to your liking.
also may use brandy, or vodka

2 Cinnamon Sticks (break into 3 or 4 pieces)
10 whole cloves
1 orange
1 lemon
Some cheese cloth

(optional Spices)
Vanilla Bean
2 Star Anise
2 Cardomom Pods
4 slices Fresh ginger or a few pieces of candied ginger

printer friendly



Directions:
2. With a carrot peeler peel half of the lemon and half of the orange.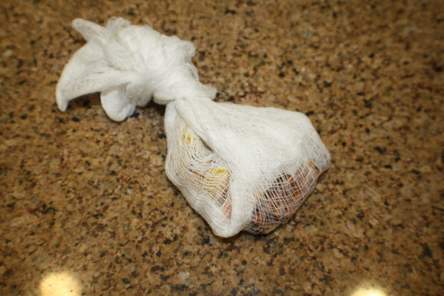 If you can find some cheese cloth put the peel and the spices
in the cheese cloth and tie up. Put this in the wine.
This will make it less cloudy and you don't have to strain it.
3. Juice the lemon and orange, strain and add to the wine. Add the water.
4. Add a bit of the rum and taste. Add the rest if you like the flavor.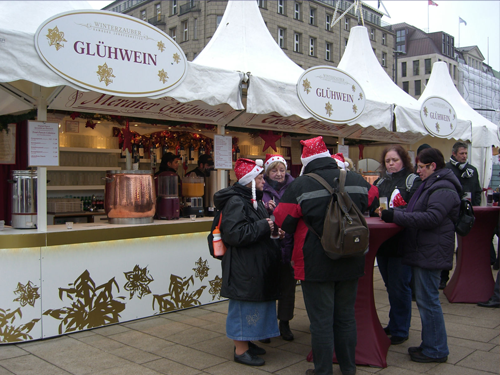 Glühweinpunsch
by Anette Holmes
This makes a crockpot full.
If you want to reduce the recipe. Keep the spices the same. You can 1/ 2 or 1/4 the
liquids.
Ingredients:

3 liters Bacchus (sweet white wine)
(This is 4 750 ML bottles
1 cup Apricotbrandy
2 cups Applejuice
1 Cinnamonstick
1 teasp. Orangepeel
1 teasp. Lemonpeel
3-4 Cloves

Directions:
Mix all together and pour it in the crockpot.

Heat up on LOW for 40
minutes to 4 hours it depends for how long you are gone out. Strain
into cups and serve hot.

Kinderpunsch
To make this a drink for children just substitute the wine and spirits for apple juice, cranberry juice or grape juice.
More Recipes