Directions

1. In a large Dutch oven, cook and stir the ground beef over medium-high heat, breaking the meat up as it cooks, until the meat is no longer pink and has started to brown, about 10 minutes. Skim off excess fat, and stir in the onions and garlic. Cook and stir the meat mixture until the onions are translucent, Note: In Germany paprika is always used. Until recently in the United States paprika has not been a popular spice and the quality was usually terrible. Sprinkling on deviled eggs and potato salad were the main uses. So that is why many recipes you see won't have the paprika. I do recommend adding good Hungarian paprika.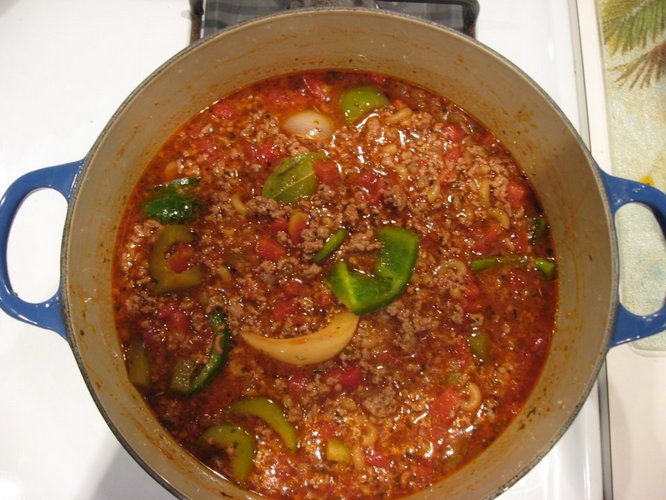 Stir in water, tomato sauce, diced tomatoes, soy sauce, Italian seasoning, bay leaves, and seasoned salt, and bring the mixture to a boil over medium heat. Reduce the heat to low, cover, and simmer 20 minutes, stirring occasionally.


Stir in the macaroni, cover, and simmer over low heat until the pasta is tender, about 25 minutes, stirring occasionally.
Remove from heat, discard bay leaves, and serve
How to Make a Second Dish from the Leftovers
Pre Heat Oven to 333 degrees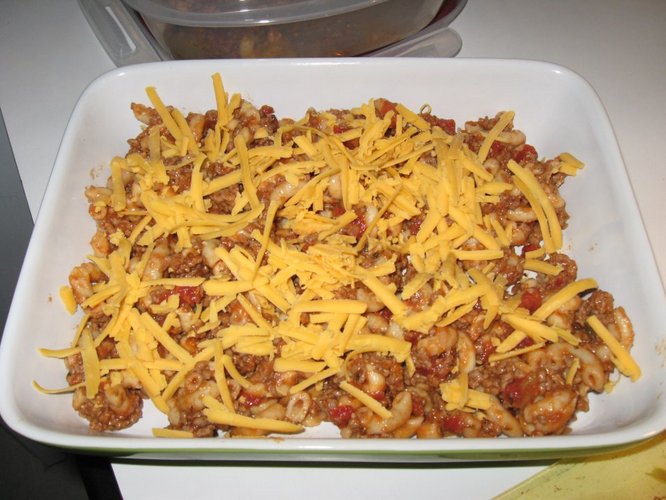 Make a layer of the leftover Goulash Mix and place some grated cheese over the top
Make a second layer of the Goulash and then another layer of cheddar cheese.
Bake for 35-45 min.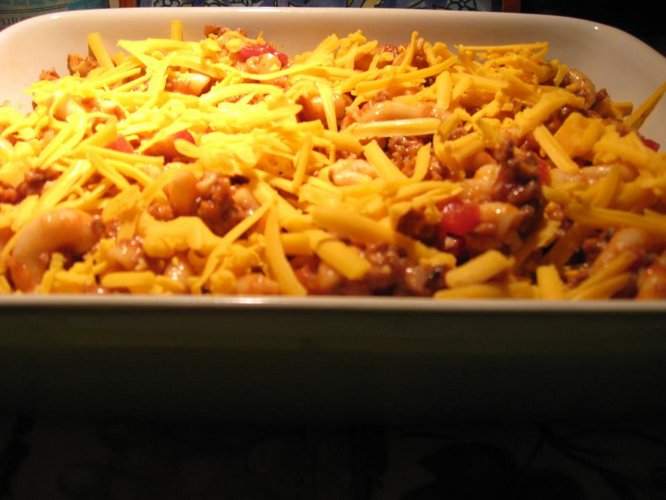 Product Links and more Recipes