Directions:

1. Slice pork sausage into juliene strips
2. Slice Emmentaller, Swiss or Edamer cheese into Strips
3. Drain the dill pickles/gherkins, cut into slices
4. Peel onions and cut into thin rings or slices.
5. Add oil and vinegar in a small bowl.
6. Add all the ingredients to a large bowl. Sprinkle over the dressing and toss lightly.
Season to taste with salt and pepper and marinate for about 30 minutes.
7. Place the salad on a bed of lettuce.
Chop parsley and chives and sprinkle on top
Serve with bread or Potato pancakes.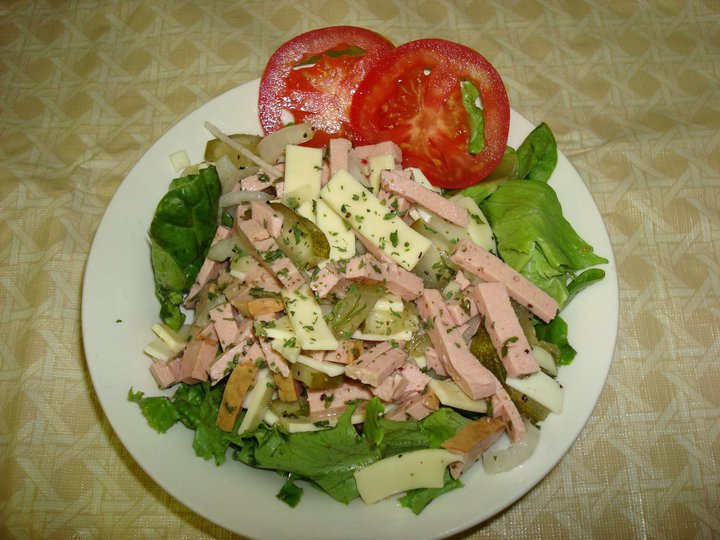 Comments

Product Links and more Recipes