Wienerschnitzel
Wiennerschnitzel (Vienna style) is an Austrian dish
and is generallya bit thinner than the German style.
Ingredients:

4 veal schnitzels about 5 oz.

breading mix plus 2 eggs

1/4 cup parsley flakes
2 lemons. (one half for each Schnitzel)

For Frying:
Butter and good quality oil like Canola or olive oil tradionally many used lard.

You can substitute pork or turkey breast but traditionally it needs to be veal to be authentic Wienerschnitzel.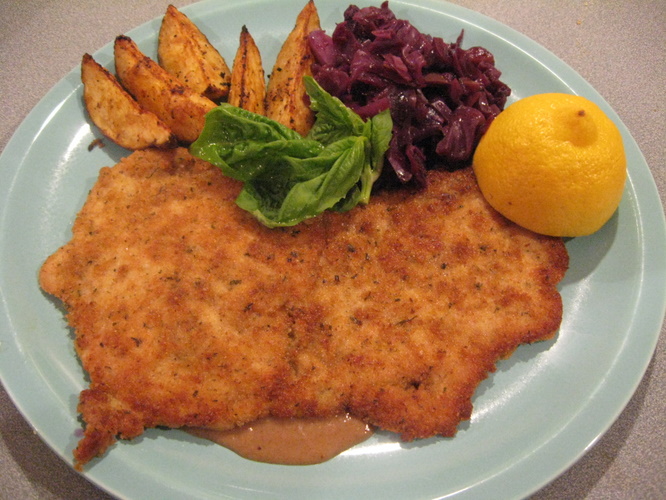 Prepare 4 Schnitzels . Go here for a detailed step by step recipe with pictures.
My suggestion is that you make them 5 oz schnitzels for a nice presentation that will fill the plate.
The Schnitzels can be marinated in lemon juice or buttermilk for an hour or two. for extra tenderness.
I would only do this if I had to use a tougher cut of meat. The center cut pork loin is very tender.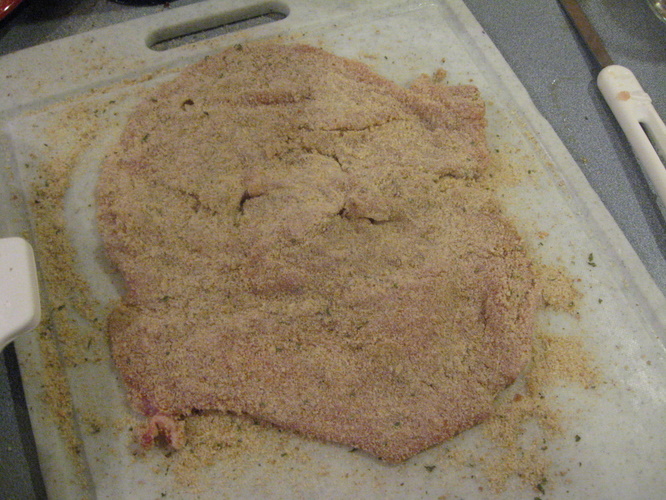 tou
Bread the Schnitzels with a bread crumb mixture. Go here to get an idea of How to Bread a Schnitzel.However I like to make fresh bread crumbs for this and use plenty of whipped egg in the dipping liquid. . It is important with the Wienerschnitzel however to not press the bread crumbs into the mixture. You want them to puff up in a "souflee" fashion on the Schnitzel.
There is no sauce to this dish so the breading must stand alone.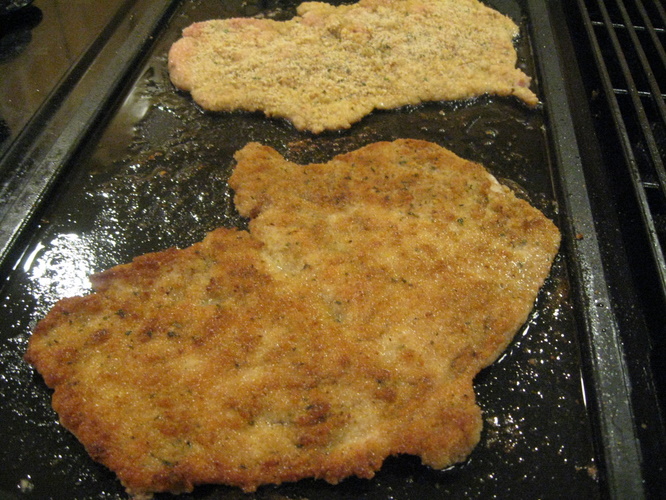 Fry the Schnitzels golden brown in a good quality oil like canola oil or olive oil and butter.
Use plenty or else the Schnitzels won't cook even.
Drain on paper towels. and serve with lemon wedges and chopped parsley.
Noodles, spaetzle or boiled potatoes make a nice accompaniment .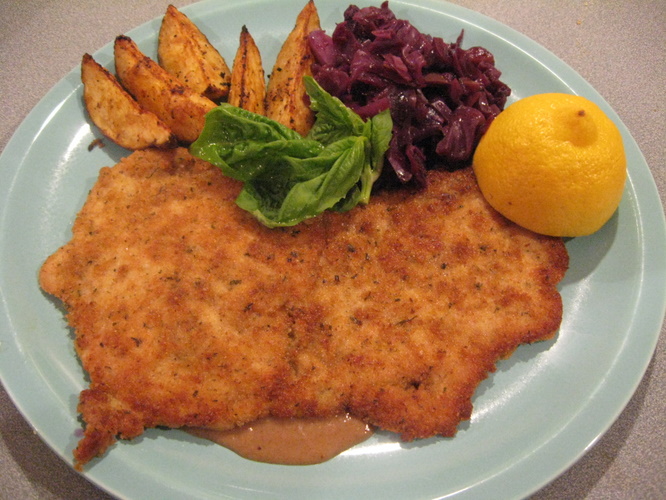 | | |
| --- | --- |
| | You can wrap some netted cloth around the half of lemon or cheesecloth to keep seeds from going onto the Schnitzel. |
Here are some ideas for serving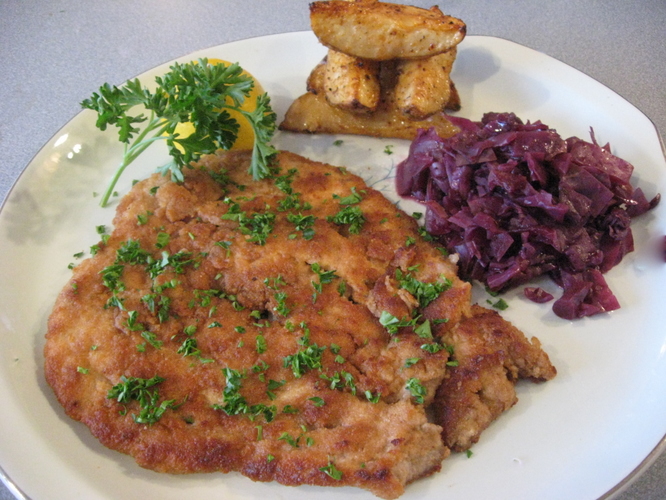 Red Cabbage and Oven Roasted Potates (Bratkartoffeln)
~~~~~~~~~~~~~~~~~~~~~~~~~~~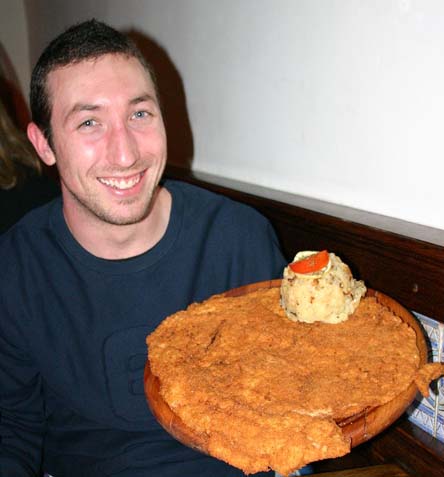 Here it is served with some German potato salad. It is so big
they have to serve it right on top of the meat.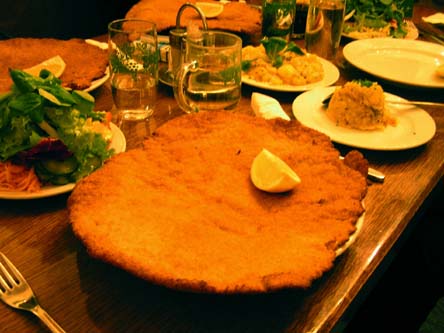 Here the potato is molded and set on the plate and the schnitzel is stacked on top.
This Schnitzel looks as if they used Panko for the breading.
Imported from Germany! For large and big "gypsies": Juicy meat, onions and bell pepper in a piquant tomato paprika sauce. Surprise your family with this delicious and hearty meal.
NET WT.1.92oz (54g)
Get this product at Germandeli.com





Zigeunerschnitzel
Paprika gravy with juliene vegetables and sliced pickles
Do you have a question or comment on this recipe?