1. Bring the water to a simmer, add the Brussels Sprouts cook for about 5 minutes or till tender.
drain in a strainer and shock with cold water.
Cut the sprouts in half and lengthwise.
2. Cook the bacon half way in a skillet, drain and cut into 1 1/2 inc pieces, about the same size as the sprouts.
3. Thread the sprouts alternating with the bacon on the skewer. Make sure the skewer will lay flat and make contact with the sprouts. To do this put the first sprout on and lay it level as shown as you skewer the bacon and sprouts.
4. Brush the skewers with a bit of olive oil and season salt.

5. Grill on medium heat for about 3- 5 minutes on each side.

They will develop spots of char on them which gives nice hints of flavor.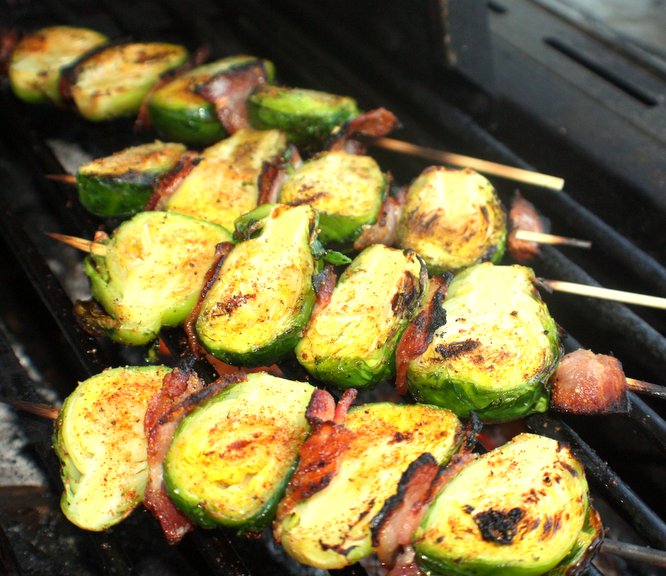 6. Serve 1 or 2 skewers per person,
Squeeze fresh lemon juice over them just before serving.