Here is the original recipe created by Ms. Teresa Bellissimo, owner of
the Anchor Bar and Restaurant, in Buffalo, NY. It is taken from
Totally Hot! The Ultimate Hot Pepper Cookbook.
Ingredients:
1 Lb Chicken wings that have had the tips removed and are seperated at the joints.
Freshly ground black pepper
Salt (if desired)
4 C Vegetable Oil

4 Tbs butter or margarine (1/2 stick)
5 Tbs Louisiana-brand hot sauce (preferably Frank's) or Tabasco sauce
1 Tbs white wine vinegar
I use a simple Buffalo Wing Sauce recipe from my Chef Friend in
Welland, Ontario, near Buffalo, where he feels he has improved on this recipe,
and got a lot of folks coming over from Buffalo for
his Wings.
First I make the Wing Sauce: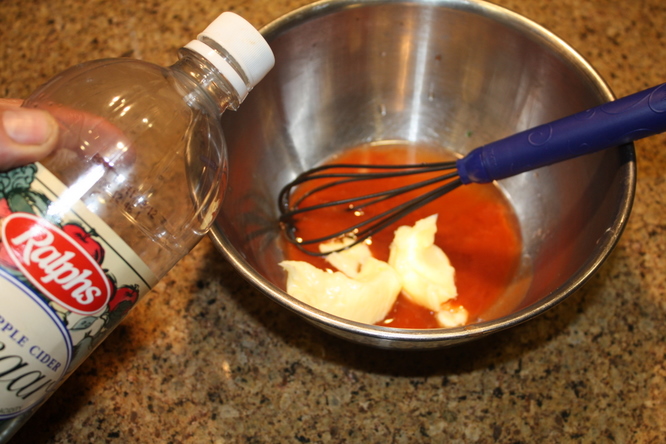 Put the ingredients together in a stainless bowl.
Heat the ingredients over a burner until it melts.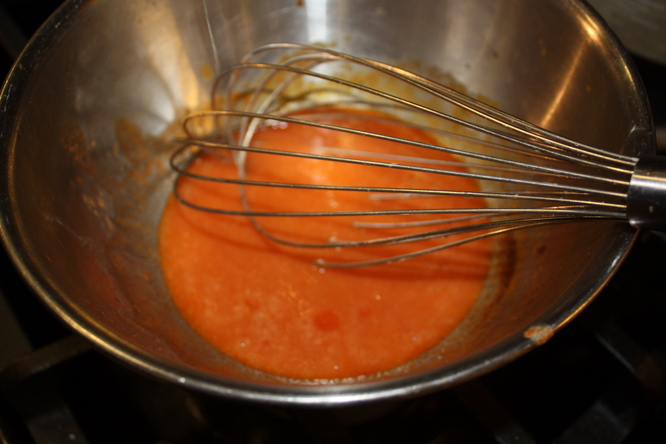 The color should be a nice orange like this with a little body to it.
To Fry the Wings

courtesy of the lonebaker.com
First you need to cut the wing into three pieces and discard the tips.


You want to dry off the wings, So you I place them on a kitchen towel and rub them dry.
They will fry better and not sputter. Hot oil and water don't mix!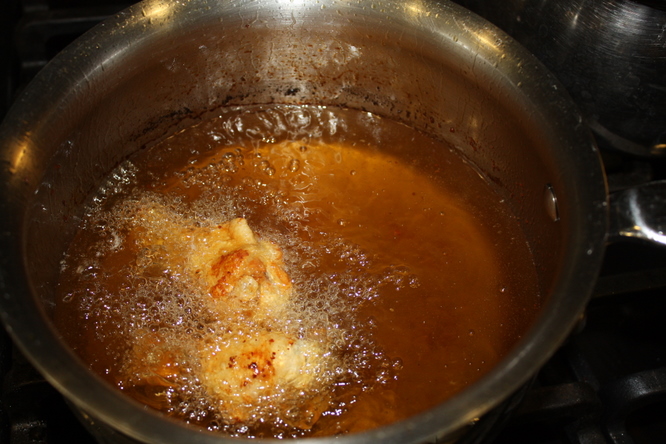 Heat oil in a small pan, like a 2 quart sauce pan, so it will be a few inches thick on the bottom but it won't over flow. Test the temperature before you add the chicken, you can put a cube of fresh bread in there to see if it starts to sizzle. if it smokes it is too hot. Turn off the heat and let it cool.

When the temperature is right add a few chicken wings and cook till nicely brown and a temperature of 160 degrees. You don't want to crowd the pan with all the wings at once.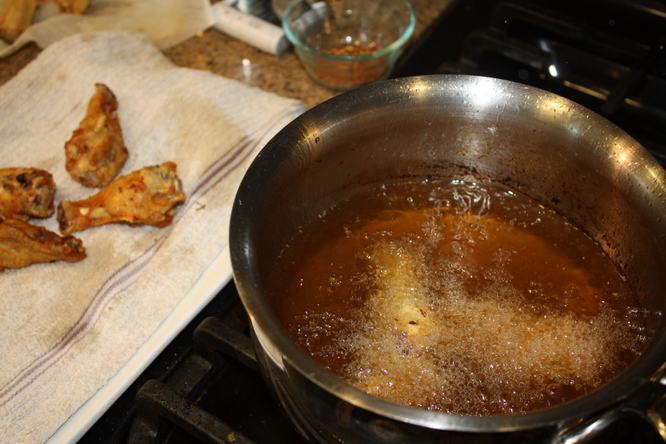 Fry the Wings and place them on a towel to drain.
I like them to be between 160 and 170 degrees.
At this point in time you can hold the wings for a while until you are ready to serve.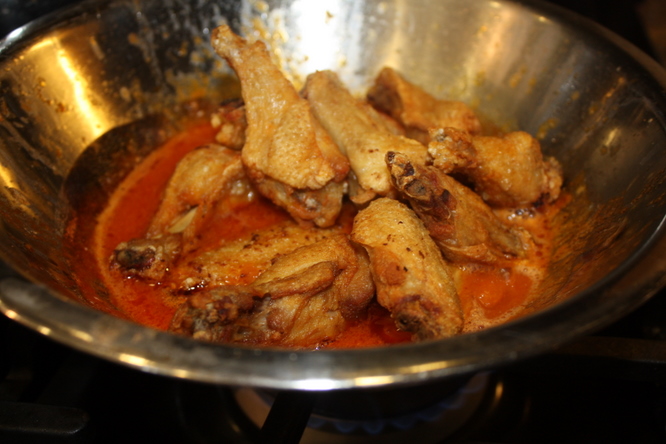 When ready to serve you heat the wings in a 400 degree F oven just to heat.
Serve with blue cheese dressing, celery sticks and I give a little sauce on the side for those that like them extra hot.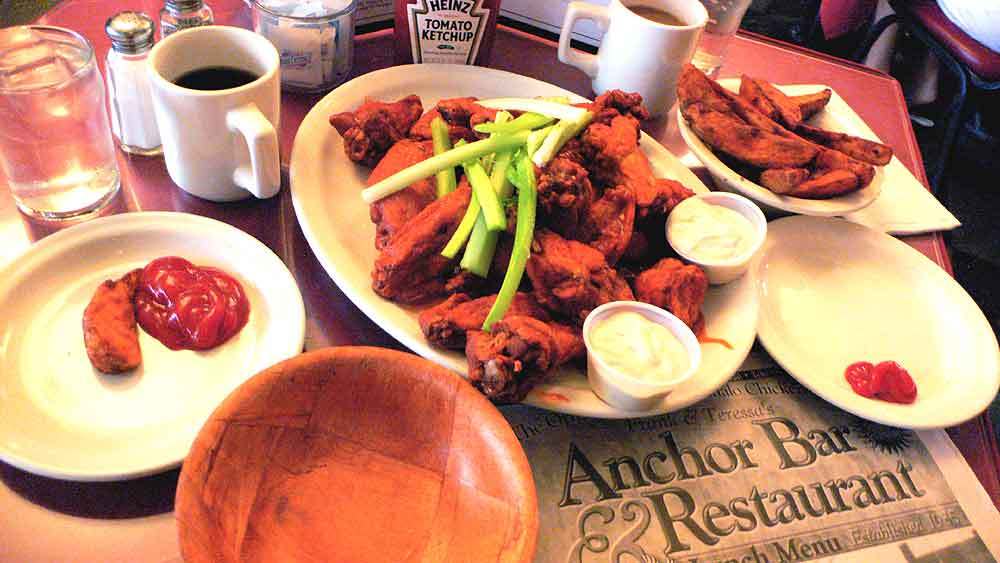 Here is a picture of Wings served at the Anchor Bar restaurant in Buffalo, NY.