Approx. Cook Time: 30min
1. Melt chocolate in water and cool.
2. Cream butter and
Sugar.
3. Beat in egg yolks.
4. Stir in vanilla and
chocolate.
5. Mix flour, soda and salt. beat in flour
mixture, alternately with buttermilk.
6. Beat egg whites
until stiff peaks form; fold into batter. Pour batter
into three 9-inch layer pans, lined on bottoms with
waxed paper.
7. Bake at 350 degrees for 30 minutes or
until cake springs back when lightly pressed in
center Cool 15 minutes; remove and cool on rack.
THE FILLING AND TOPPING
4 egg yolks
1 can (12 oz.) evaporated milk
1-1/2 tsp. vanilla
1-1/2 cups sugar
3/4 cup (1-1/2 sticks) butter or margarine
1 pkg. (7 oz.) BAKER'S ANGEL FLAKE Coconut (about 2-2/3 cups)
1-1/2 cups PLANTERS Chopped Pecans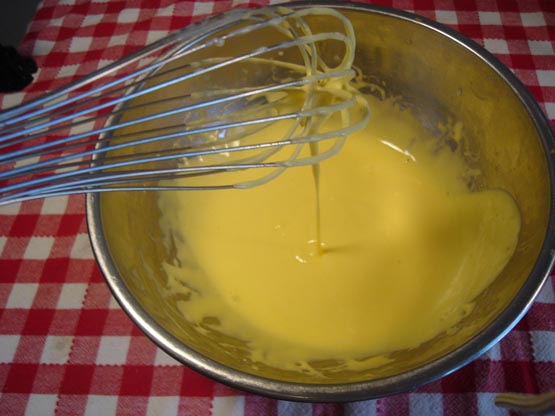 BEAT egg yolks, milk and vanilla in large saucepan with wire whisk until well blended. Add sugar and butter; cook on medium heat 12 min. or until thickened and golden brown, stirring constantly. Remove from heat.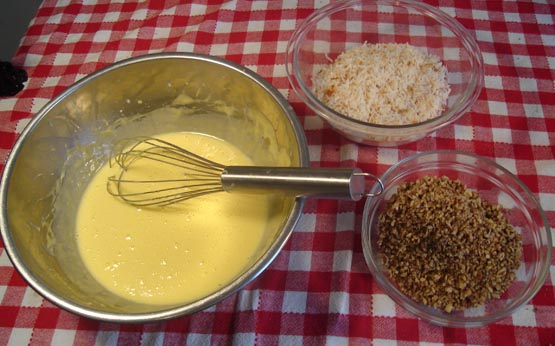 ADD coconut and pecans; mix well. Cool to room temperature and of desired spreading consistency.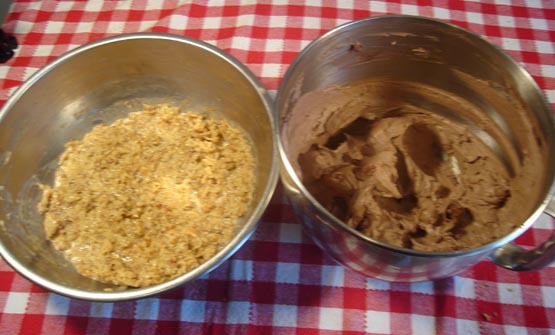 Assembly;
Divide the filling evenly between the 3 cakes putting the 1st layer
down, Then spread the filling evenly
Repeat with the other layer.