Butternut Garlic Mashed Potatoes
The History of The Steakhouse | Recipes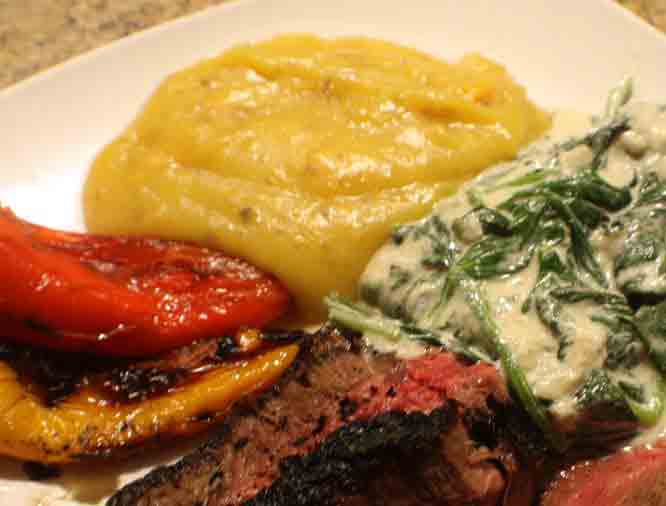 Serves about 4
Ingredients:

2 cups or so Butternut Squash peeled and diced
2 cups or so Redskin potatoes cubed
2 cloves garlic
Salt and pepper to taste

Directions: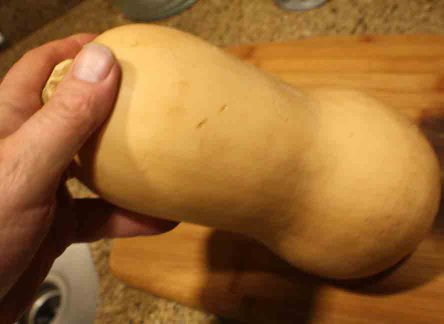 This is how the Butternut Squash looks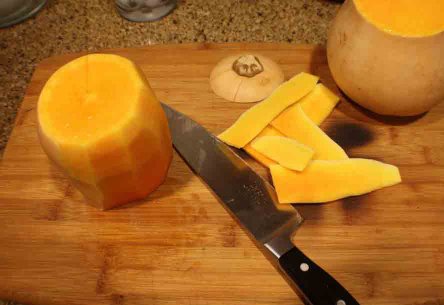 Cut the squash in half set it on the cut end and cut/peel the skin off top to
bottom with a downward slice,
Cut half the sqaush into cubes
Cube the red skin potatoes
Peel and cut the garlic in half.
Put in a 2 quart sauce pan and cover with water bring to a boil.
Turn down to a simmer and cook for about 15 to 20 minutes till squash
and potatoes are tender.
Drain the potatoes and squash well. Return them to a pan and put the pan
on low heat to help dry out the potatoes and squash.
Use a hand held Imersion blender or just a hand held potato masher
or wire whip works well also. Taste and season with salt and pepper.