Creamed Spinach
(lowered fat -full flavor)
The History of The Steakhouse | Recipes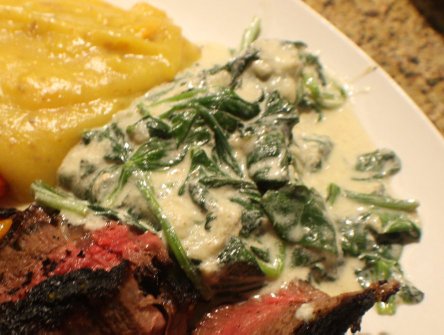 ingredients:

16 oz of fresh spinach or 1 bag of frozen 1lb bag
1 /2 cup chopped onion
2 large cloves or 1 tablespoon fresh garlic minced
1/4 cup whole grain whole wheat flour
1 cup non fat half and half or non fat milk
1/2 cup grated parmesan cheese
1 tablespoon olive oil for saute


Directions: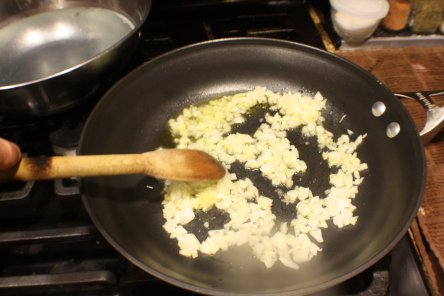 1. Saute onion and garlic in the olive oil

2. Add flour, mix and cook for 1 minute

3. Add the non fat half and half and blend in.
4. Bring to a simmer and cook for 1 minute till fully thickened.

4. Grate some Parmesan Reggiano and add to the sauce and blend in
till blended.
5. Add the spinach and cover the pot and simmer till tender.
If you are using frozen spinach squeeze the thawed spinach to get excess water out.
One way is to put it in a cloth towel and roll the ends and twist over the sink.
I served this with the Tomahawk Ribe Eye