Tomahawk Rib Eye Steak
The History of Steakhouse Foods
To Sear or Reverse Sear ?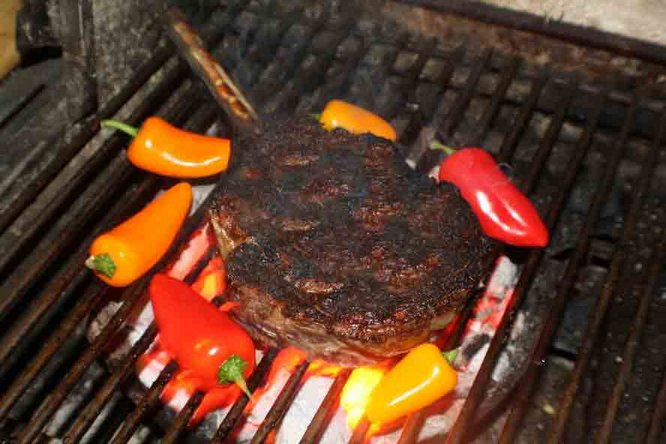 A Tomahawk steak is a Rib Eye in which the full bone is left on and the meat scraped down so the bone is
bare like a handle. It looks really cool and clean this way.
There are 2 ways to cook a nice big thick steak.
One is to sear the steak first and let it cook on the cooler side of the grill with indirect heat. The second way is to reverse this process and cook the steak on indirect heat until it gets to a rare temperature and then finish it with a nice light colored sear where you can see the nice grill marks.
I suppose a third way is to really give this a deep char which I like and a deep dark crust.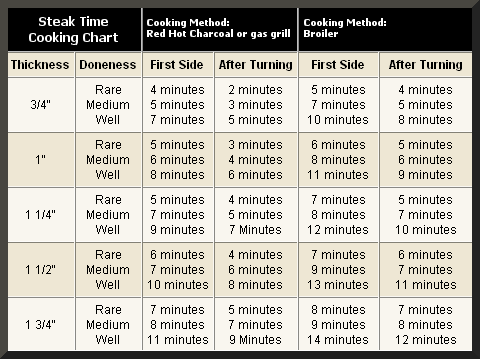 This is a 3 lb steak that will feed 2-4 people and was prime. They are featuring these at Costco.
You could make your own.
Most of the recipes I look at call just for Kosher salt and pepper to season.

A little olive oil on the steak is great also
I broiled this on Mesquite Charcoal to give it a sear.
Every 2 minutes rotate the steak 60 degrees.
Flip the steak and repeat
After you sear the steak then put to the side of the coals and shut the lid of the BBQ.
The temperature should be around 225 to 250 degrees.

This is called indirect cooking. Give it about 15 -20 minutes or until the steak
reaches about 110 degrees for rare to medium rare or 120 for medium.
I put on some sweet baby bell peppers as an accompinament.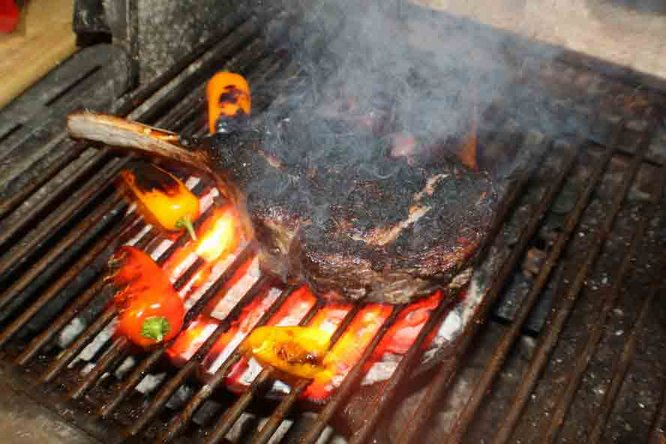 Whent the Tomohawk has reached 110 then put it back over the charcoal for 1 minute and give it a bit more sear if
you want.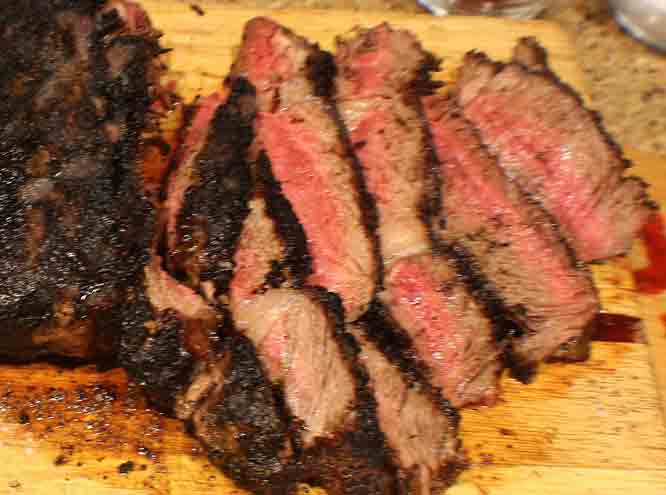 Pull the steak off onto a cutting board and let it rest for 5 minutes. Then slice the steak.
Along with the roasted peppers I served the Tomahawk Rib Eye with creamed spinach and Butternut Garlic Mashed potatoes.
Helpful Links

Epicurious,Chicago City Steaks