Plum Dumplings


(Pflaumenknödel)
Ingredients:
Use frozen bread dough if in a hurry. This bread dough recipe, it is much better and really worth the effort.

Sponge:
1 pkg yeast
1 tsp sugar
1/2 cup water

Pastry:
4 1/2 cups flour
1/2 tsp salt
3 tsp sugar
1/2 lb lard or butter
To the flour mixture add:
1 cup sour cream
3 beaten eggs
The Sponge

8 Plums small , 4 large
8 vanilla sugar cubes
or sugarcubes and vanilla extract
1 stick butter
1 / 4 cup bread crumbs

Recipe to make your own sugar cubes
Directions:
Pastry: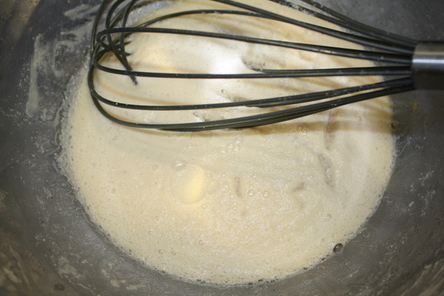 1. Mix the sponge together in a bowl and let sit for 15 or twenty minutes.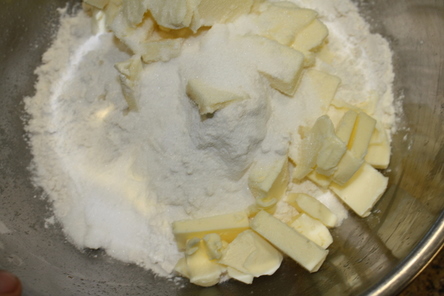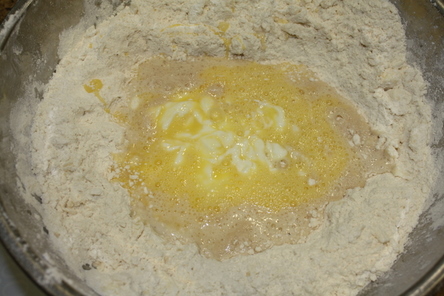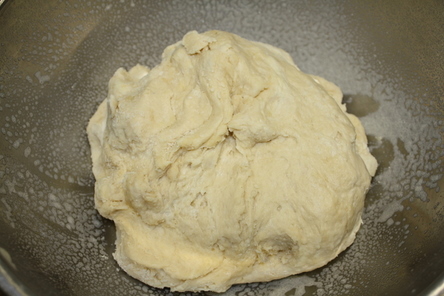 2. Mix together the flour pastry ingredients as you would for pie crust and let it rest for one hour or overnight if possible.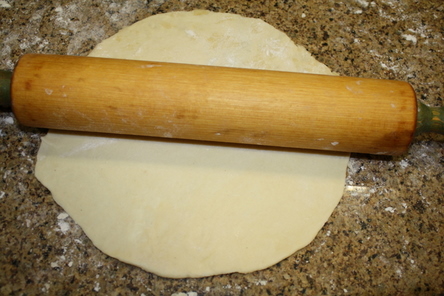 Depending on how large your plum is roll out about 2 to 3 oz of dough, which is a bit
larger than golf ball size. Roll it very thin.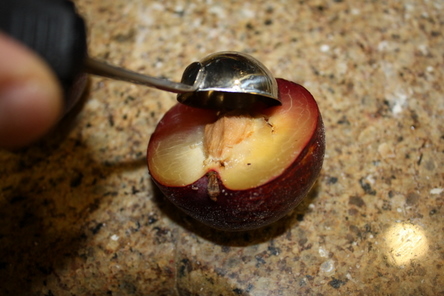 Scoop out the pit from the plum.
You can use 1/2 of a plum to make smaller dumplings or if you have large plums.
I made my own vanilla sugar cubes, but you can use a sugar cube and a drop or two of vanilla
extract.
Recipe to make your own sugar cubes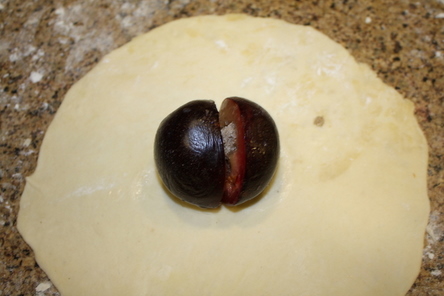 I put the plum together if using the whole plum.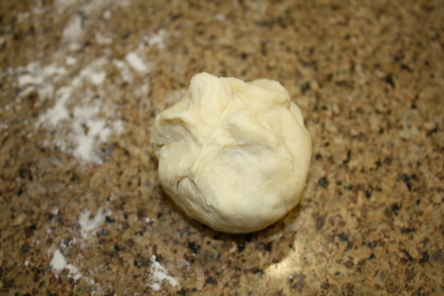 It is very important next to crimp the ends so it holds together. Wet the edges of the dough with water or egg wash to aid in this step.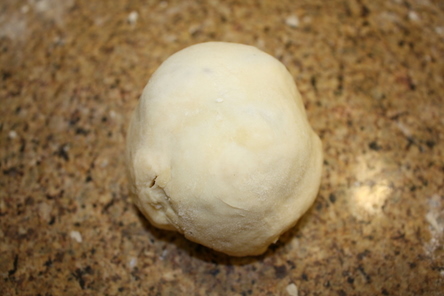 Simmer the dumplings in water for about 10 minutes to cook the dough. Remove from
the water and let rest. At this point you can store the dumplings in the fridge till ready to serve.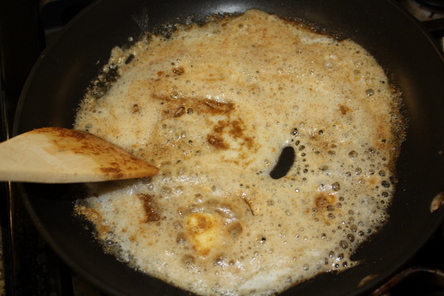 Before serving, Melt the butter in a pan on medium heat and add the bread crumbs.
Be careful not to over brown them.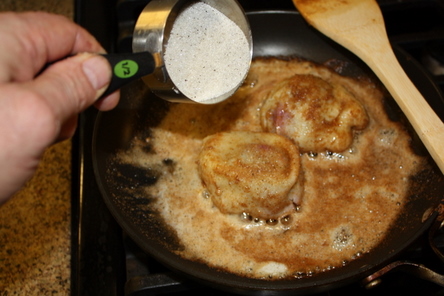 Add a few dumplings at a time and some vanilla sugar. and cook for a few minutes.
Remove and finish heating the dumpling in the oven to make sure they are hot all the way through.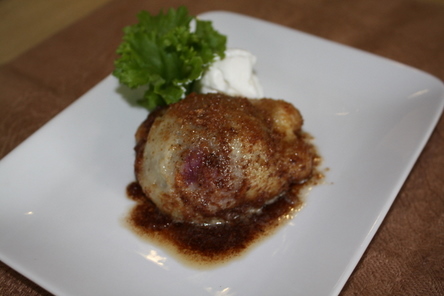 Serve on a plate with sour cream or ice cream and a little of the butter sauce.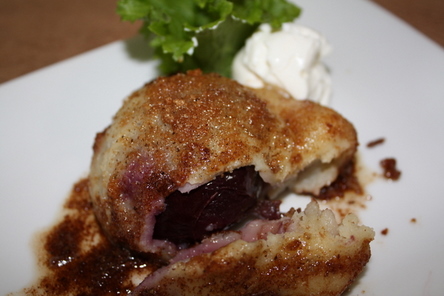 Here is how scrumptious it looks inside and a beautiful color.
Do you have a question or comment on this recipe?