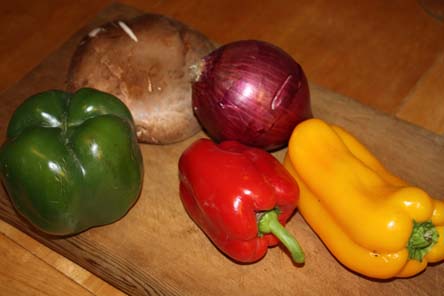 When I see the colored bell peppers on sale that is when I like to do this dish.
You can of course use any combination of peppers and in a pinch canned roasted
peppers will work as well.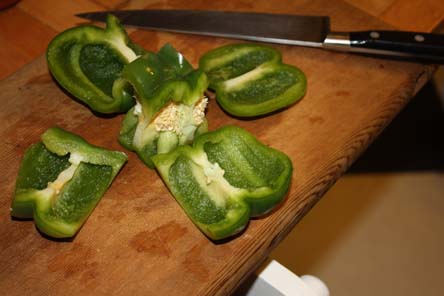 I don't cut the pepper in half and then scoop the seeds out with my hand, I just cut
down the sides of the pepper like so.I then cut the bottom, and the top off.
Then with the red pepper. With these flat cuts I have the advantage of working with
flat object as opposed to a pepper cup.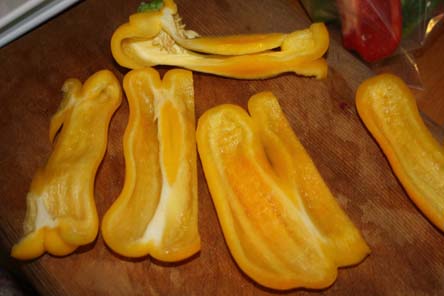 The yellow pepper was a funny shape but it worked just fine.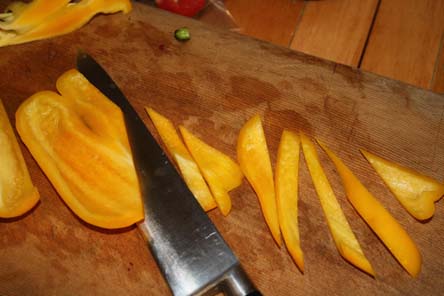 then I cut strips. I Juliene the pepper or cut it into strips. I want the strips all to be
similar length so I cut it at an angle so they are about 2 - 2 1/2 inches in length.
I repeat this step with the other bell peppers.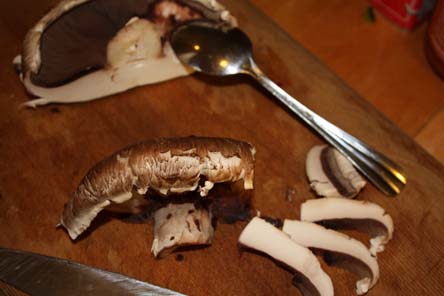 I scooped out the black ribs of the portabella with a spoon before I sliced the mushroom.
This step is optional but it keeps the color of your sauce nice. The black ribs can
sometimes bleed out into the sauce and make it too dark.
Here is the completed vegetables ready to go. You can see I cut the onion, I did not
show you that step but I figured you already know that.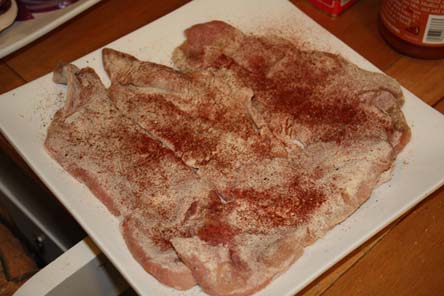 Here I lightly breaded the veal slices ( you can also use pork loin). I took a cup of
flour and put it on a plate and dipped the slices into the flour and layed them on
another plate. then I sprinkled them with some of the Hungarian paprika.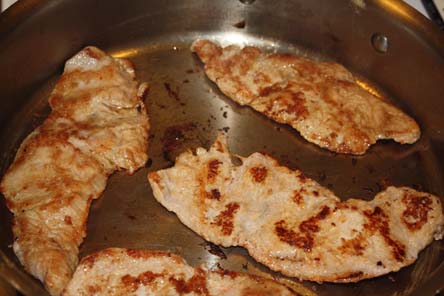 Brown the veal or pork slices in a 2 tablespoons of olive oil and reserve them to a
plate.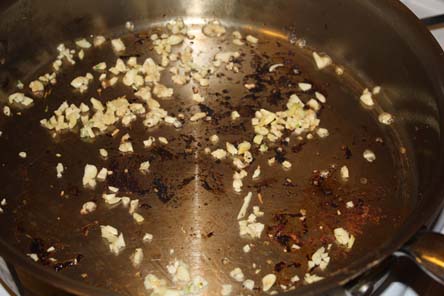 Add the minced garlic and a bit more oil and lightly sweat til you can smell the garlic.
Don't turn away from the pan as the garlic cooks. It can burn too easy.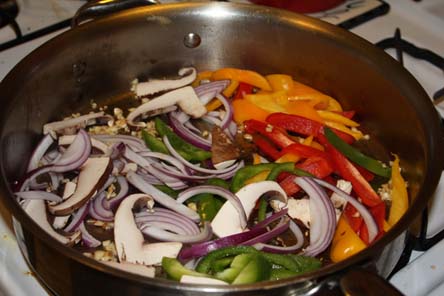 Add the vegetables and cool till they start to get tender.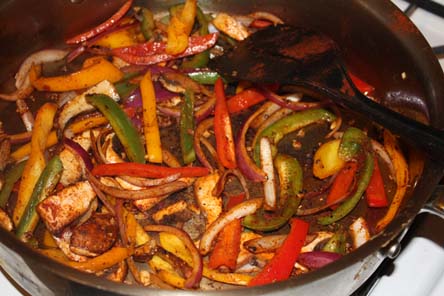 Add the paprika and contiue to finish cooking the vegetables till tender. Do not
over cook them or they will lose their color.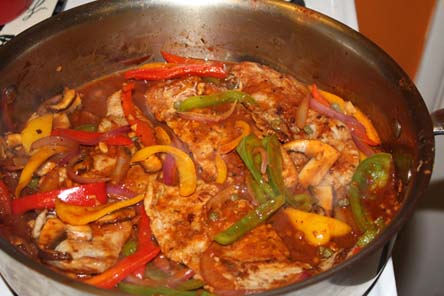 Here I added the wine and the stock and the capers and I brought it to a simmer.
then I added the veal slices and simmered for a few minutes for the flavors to blend.
I checked the flavor for salt and pepper.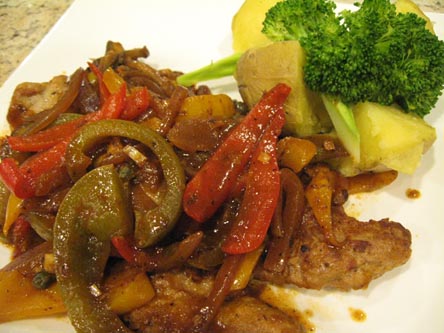 Serving is simple, lay two slices of meat on each plate and top with vegebles,
Then spoon the sauce over the remaining sauce over the top. I served this with
Yukon gold potatoes and steamed brocolli. Dumplings, spaetzles or noodles work
well with this.
More Recipes and Links