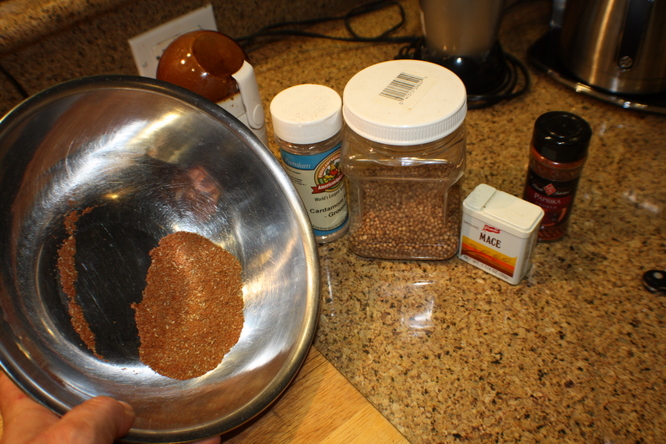 1. Mix the dry spices, salt and pepper in a bowl.

I chopped the onion fairly well even thought it is going in the food processor.
I used grated ginger and a little lemon zest.

2. Put ice cubes in a food processor and grind fine,
reserve 1 cup and keep in freezer till ready to use.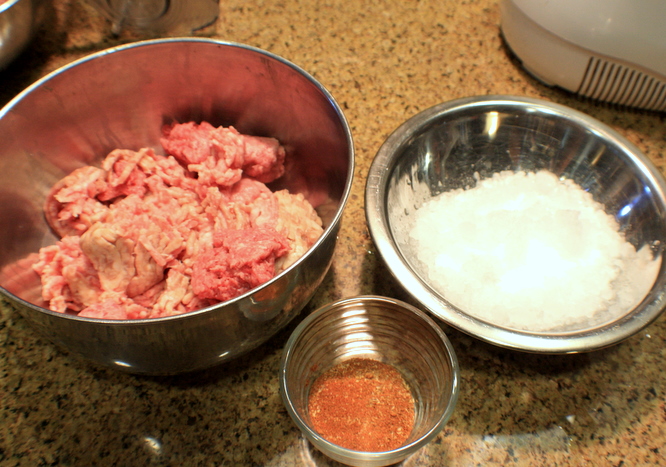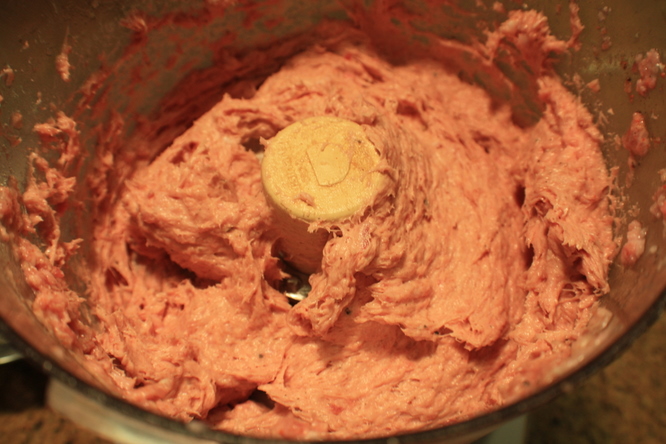 3. Place half of the meat, spice mix and ice in the food processor and grind till very smooth.
This takes about 2 to 3 minutes. Place in a bowl and grind the other half. Add back the first half and add the onion, garlic, lemon and ginger and blend till smooth.

(to make cross hatches I used the back of a spoon and dipped it in water each line, so the meat wouldn't stick.
4. Spray a loaf pan with non stick spray or grease it.

Add the mix and bake for 60 to 90 minutes, till 165 degrees.
For added protection I baked it in a pan of water. I am not sure that it is really necessary.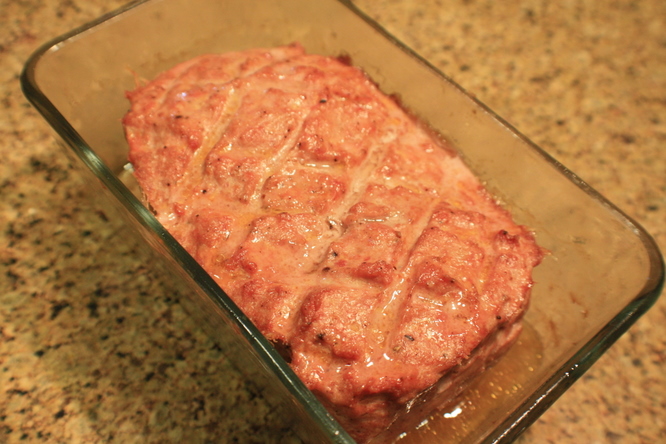 It will be very firm and will have pulled away from the sides of the loaf pan.

Cool slightly and remove from pan. Serve a finger thick slices, with fried potatoes or potato salad, spicy German mustard, and rye bread or pretzel.
You can also serve a nice thick slice on a brötchen or a good bread roll.
Here I BBQued the slice.
For breakfast fry up a slice and serve it on toast with a sunny side up egg and fried onions.
~~~~~~~~~~~~~~~~~~~~~~~~~~~~~~~~~~~~~~~~~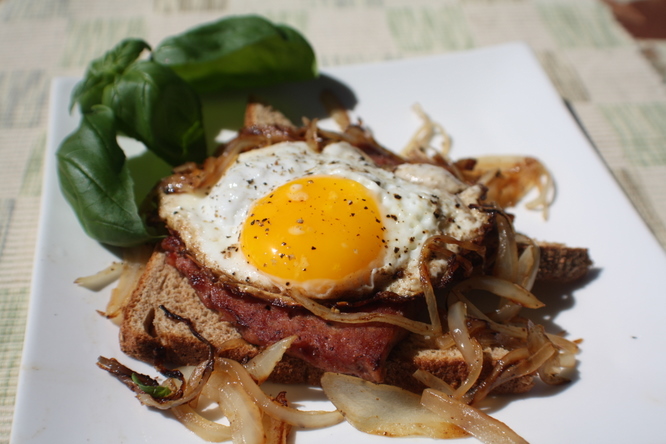 This makes a wonderful breakfast. A slice of Leberkäse fried with onions, served on toast, topped with a sunny side up fried egg with sauted onions.