So why don't you try your hand at making your own hot sauce .
One of the advantages of making your own is that you
can make it as hot as you like it, and develop your
own family recipe.
This is a recipe from Peter Pizzati's Pot Luck Cooking Club
Ingredients:
3 cups distilled vinegar
2 lbs Cayenne peppers or Red Jalapeno
2 teaspoons salt
Take the stem off the pepper and chop the peppers in chunks. If you want to make the sauce less hot, seed and take the white ribs out of the pepper.
Simmer the peppers in vinegar and salt until they are soft.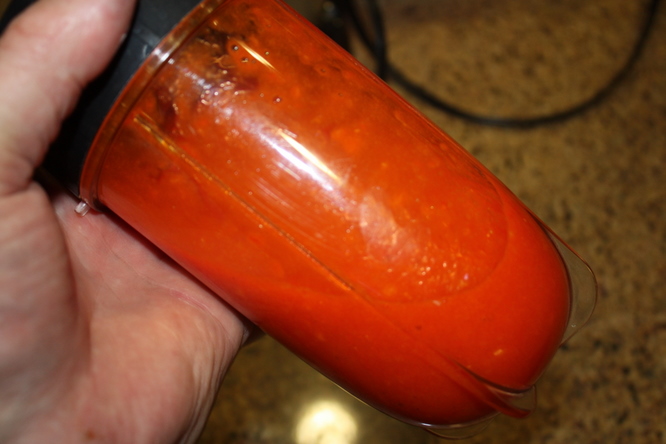 Puree the peppers until they are smooth.
Strain the seeds out through a sieve.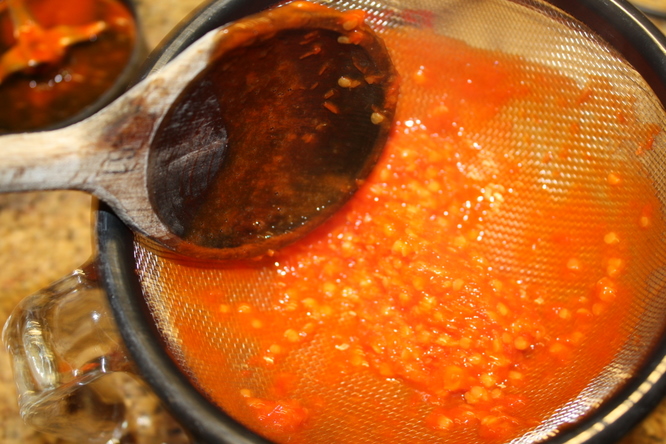 Take a kitchen spoon and push through the sauce.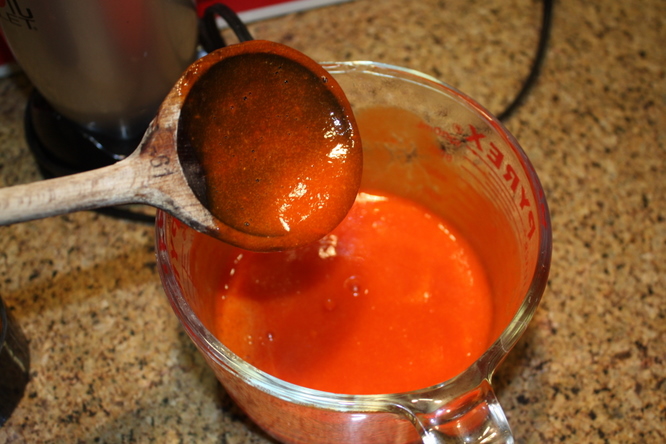 This is ready to either age or bottle. Taste the sauce and see if it needs any salt. If you want to dilute the heat of the sauce, add some tomato paste.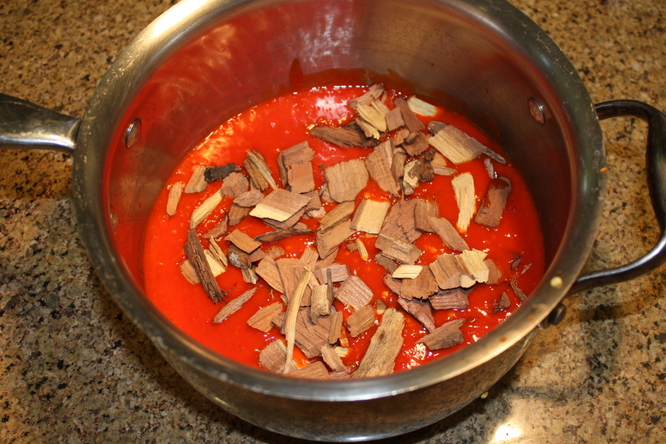 If you want to age the sauce and don't have an oak barrel you can add some filtered (mild)wood chips such as oak, cherry or apple wood to the sauce before you strain it, bottle it and age it in a cool area ( 50 to 60 degrees F) for 3 months. To filter the wood chips. run hot water over them until the water runs clear.
FInd a nice bottle to store your sauce, and keep it in the fridge. If you are making a large quantity, put into sterilized canning jars and boil for 30 minutes with at least 1 inch water above the top of the lid.
Remove and make sure the lid sucks in showing a proper seal.
Related Topics
How to make authentic Buffalo Wings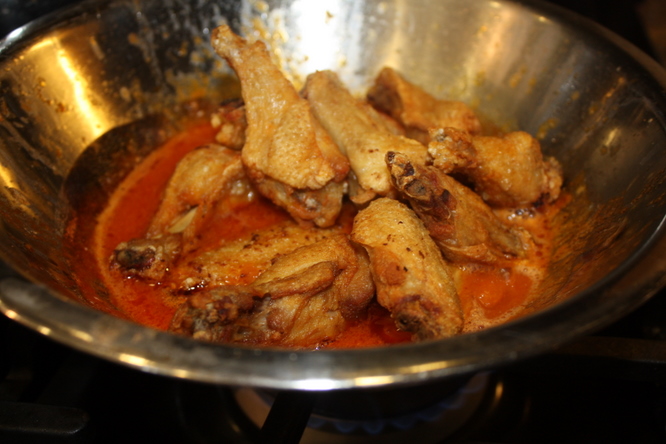 The History of Buffalo Wings
Links
http://missoulian.com/uncategorized/article_ccf957e3-e813-5e50-9949-814a817c681c.html
http://www.fiery-foods.com/article-archives/89-photo-essays/1800-my-20-favorite-chile-photos
http://dixiedining.wordpress.com/2010/11/15/touring-tabasco-factory-avery-island/
http://www.usatoday.com/travel/destinations/2007-10-31-avery-island-tabasco_N.htm
http://acadianaprofile.com/cover_feature_14_4.htm
This is one of my favorite
Food History Cookbooks
Here is a book I recommend
Penguin Companion to Food
One of the most versitale tools in the kitchen, for scraping flour off the counter after making bread, to lifting up lots of crumbs, and loosening up stuck on food.
Oxo 73281 OXO Good Grips Pastry Scraper