Plank BBQued
Asian Stuffed Bell Peppers
A great way to do home cooked meals and not heat up your kitchen, is to use a plank or
other means to cook on your BBQ. It is not just for grilling.

Printer Friendly

Pre heat BBQ to 300 degrees with the coals on one side

Ingredients:

5 bell peppers
1 pound lean ground turkey
2 tablespoons sesame oil
1 tablespoon pureed fresh ginger or 2 teaspoons ginger powder
1 tablespoon minced garlic
1 cup diced onion
1 jalapeno minced
1/2 teaspoon black pepper
1/8 teaspoon kosher or sea salt
2 tablespoons lite soy sauce,
2 cups shredded cabbage
2 tablespoon chopped fresh cilantro
1 and 1/2 cups cooked brown rice

5 or so cut and cleaned bell peppers.

Optional
Teriyaki glaze
3 small sweet bell peppers cut into rings



The flavor is similar to an egg roll

Directions: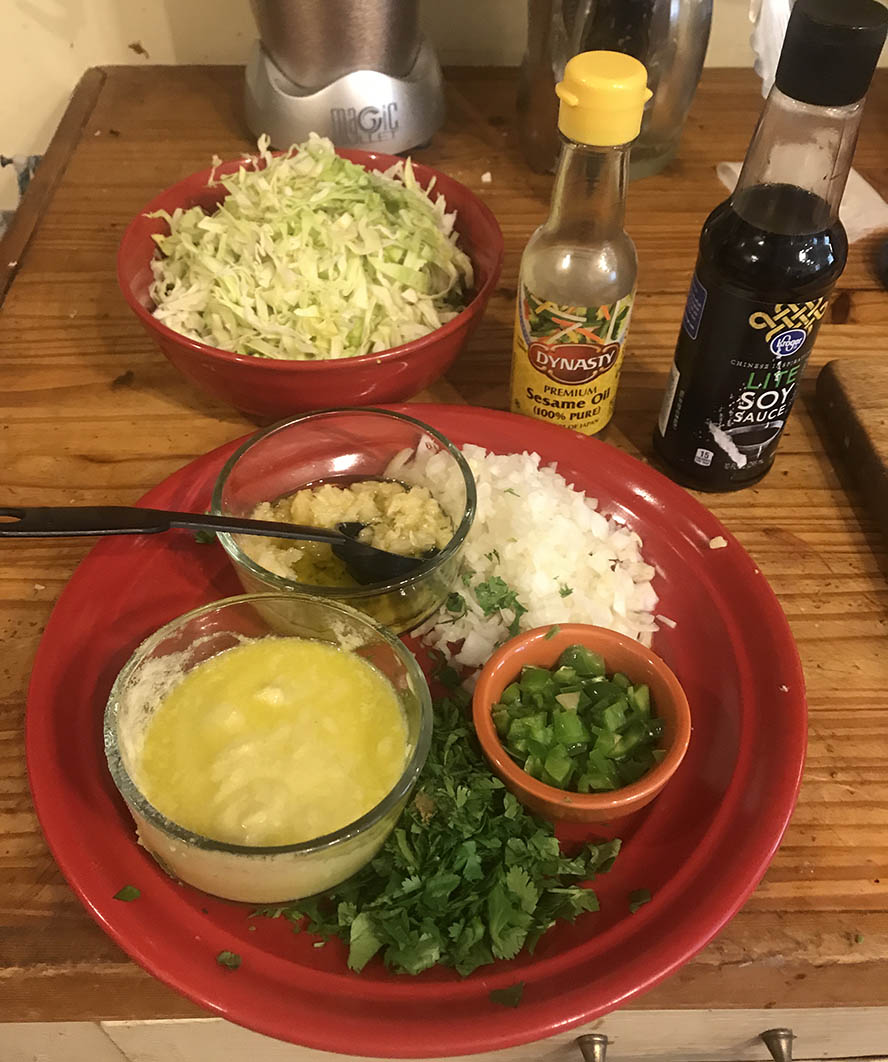 Gather your ingredients for the filling. Chop the jalapeno, onion. I minced the garlic and kept it in a bit of olive oil. I did the same thing with the ginger that I pureed in a food processor.
Cook the ground turkey in a skillet. This amount of cooking lacks flavor so I suggest browing the meat.
Adding the paprika, salt and pepper aids in browning and flavor.
Pour the cooked turkey into a large mixing bowl.
Let's cook the rest of the filling.
Start by heating a skillet to medium low heat. Add the sesame oil and garlic.
Cook till you can start to smell the flavors releasing.
Then add the ginger and do the same.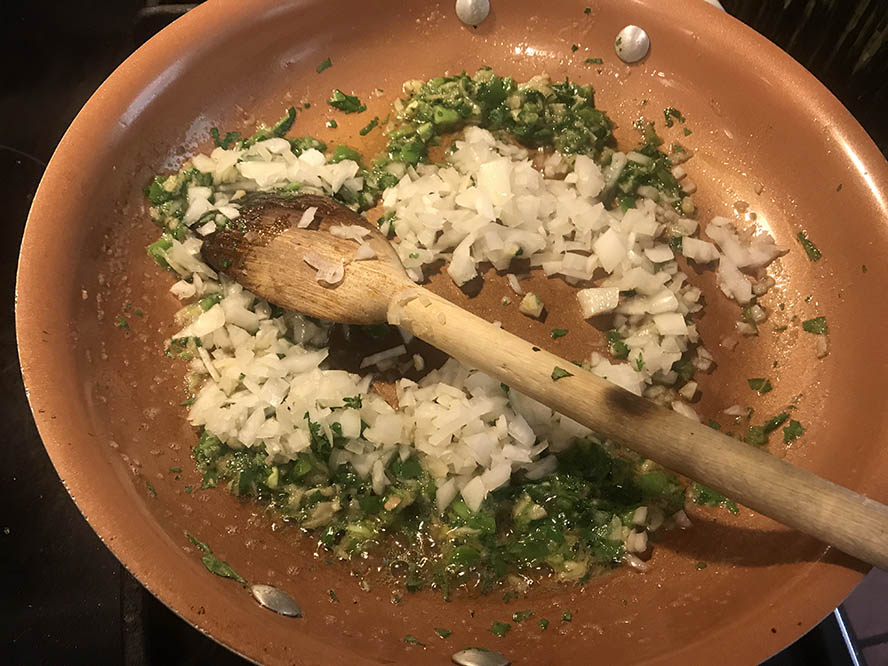 Add the onions and peppers and cook stirring constantly till the onions are tender.


Add the cabbage and cook till it is just wilted.
Add the cabbage mix and rice and blend. If you want to leave out the rice that is fine.
Clean out the peppers, I left the green whole and split the yellow in half. This is your choice. To make the whole pepper stand up on the plank I cut a small slice off the bottom of the pepper.
Divide the filling into the pepper. I used about 4 ounces in the halves and 5 ounces in the whole peppers.
Pre Heat BBQ to 300 degrees
Place on the BBQ and cook to 160 degrees.
I brushed a little Teriyaki glaze on the peppers and topped them with little sweet red bell pepper rings.(optional)
There are a lot of applications for the stuffed peppers. You can serve them with butter lettuce leaves like you would lettuce wraps , or on a bed of rice noodles.
(especially if you leave the rice out).