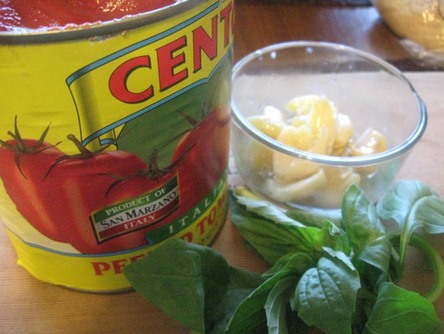 Ingredients:

1 can Italian Plum Tomato (like San Marzano)4 roasted garlic cloves , minced
1 shallot (optional) a small amount of purple onion works also)
8 leaves fresh or 1 teaspoon dried basil
1teaspoon extra virgin olive oil

Directions: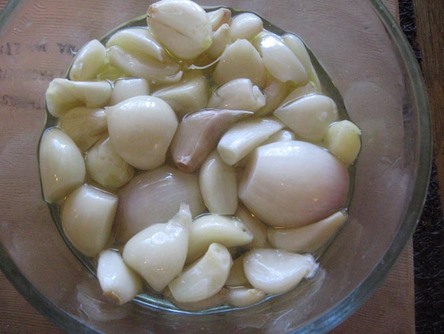 Roast Galic Cloves and shallot simply by placing them in an oven or microwave proof dish. Add 1/4 cup olive oil.
Microwave on 50% power for 3-2 minute intervals, or until soft.



Pour the entire contents of the can directly into a food processor. Add the garlic, shallot, basil, and oil. Blend in the food processor for about 4 seconds, • leaving a bit of texture to the sauce.
Store for up to 4 days in the refrigerator