Ingredients:

1 stick of butter ( 125 grams)
3 eggs
1 cup plus 2 tablespoons sugar (125 grams)
1 cup plus 2 tablespoons AP flour (200 grams)
2 teaspoons baking powder
Lemon juice from 1 lemon , 1/4 cup
1 teaspoon vanilla
4- 6 apples depending on size.

optional :
Cinnamon
Powdered sugar

printer friendly



Pre heat oven to 350 degrees F

Assemble your ingredients
I use a 10 inch spring form pan. If you only have a smaller one then
I would use less batter or the apples will be covered.
(Click on the pictures below for a larger view)
| | | |
| --- | --- | --- |
| Cream the butter well, add the eggs and blend. | Add the sugar and blend well. | Add the lemon juice and blend. |
| Add the vanilla and blend | Peel the apples, slice in half, core and then slice. | Butter the pan and sprinkle flour in it to make a non stick surface. |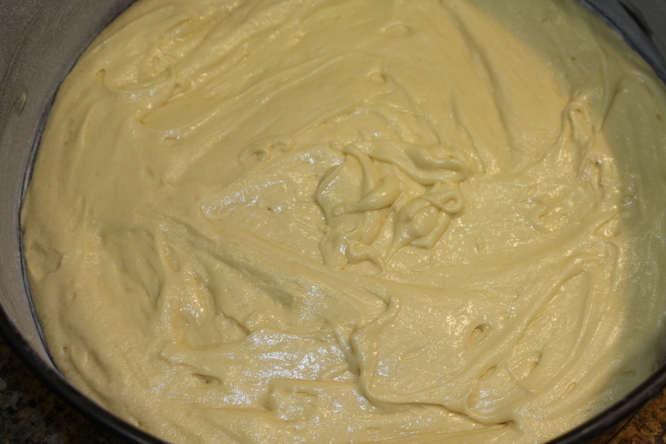 Here is a close up of how the batter should look consistency wise. I put about 1/2 inch of batter into the pan.
If your pan is smaller than 10 1/ 2 inch then, put less batter in, or your apples will cover.
| | | |
| --- | --- | --- |
| Here my apple was large so I cut the half apple in half again | Fan the apple slice in your hand and lay into the batter. | If you desire, sprinkle the apple cake with cinnamon |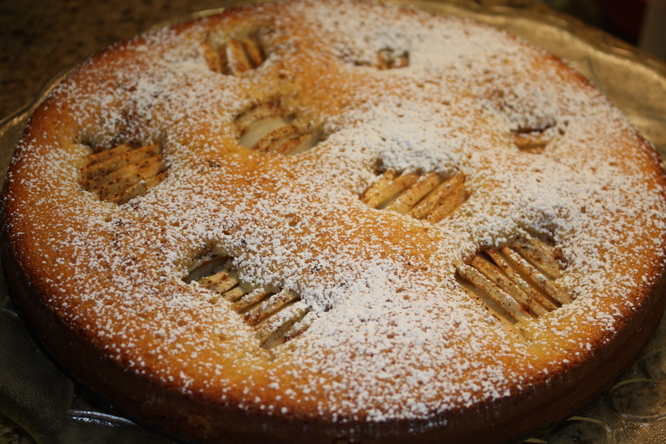 Bake for 40 to 50 minutes in an 350 degree oven until a toothpick comes out clean.
This cake I used a smaller spring form pan and the apples were almost all covered with the batter.
More Recipes and Links