First you need to snap or cut the tough ends off.
Hold the stalk in the center and at the end and snap it. the bottom will break off when it starts to get tough.
If the stalks are large in diameter the skin may be very tough so you can peel them.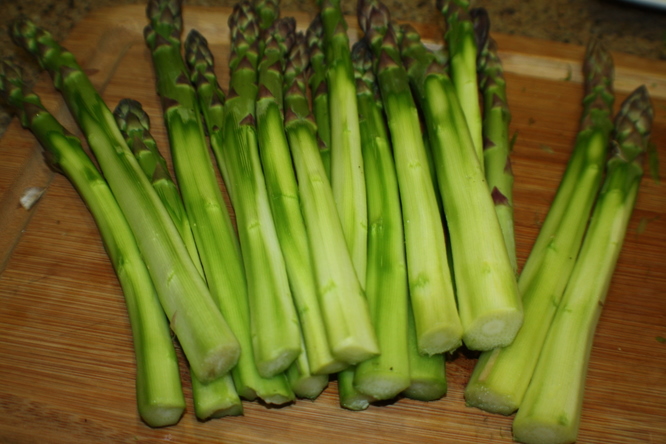 To cook Asparagus you need to watch out that you are cooking the tips less than the meaty stalks.
Some people have an an asparagus cooker, that steams the stalks from the bottom up, so the tips get less heat than the stalks like this. Rick Wiedman sent me this pic and said ....nice but it looks like a Uni-Tasker. I don't have space to keep something I only use for one task in the kitchen.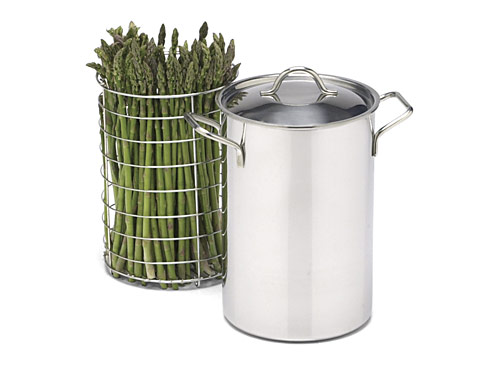 IF you have a pasta pot you can use that.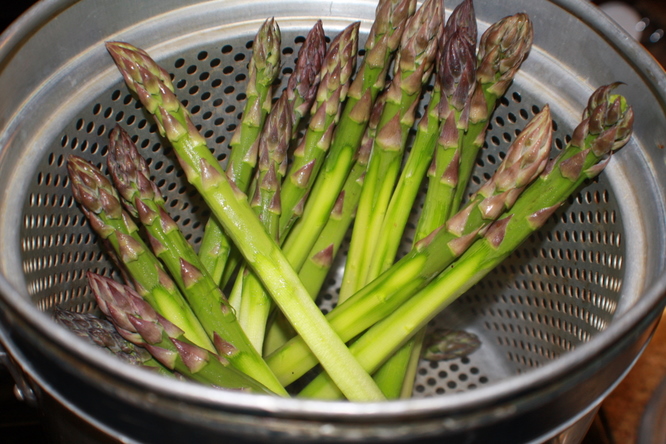 Here is a method I use. I put the stalks in a large frying pan with 1/2 cup water. I lay a butter large plate at one side of the pan and lean the tips on it so they won't touch the water. You can use 4 or 5 metal dinner knives to make a prop as well. Bring the water to a simmer and cover. Then I cook fo3 to r 4 minutes depending on how thick the stalks are.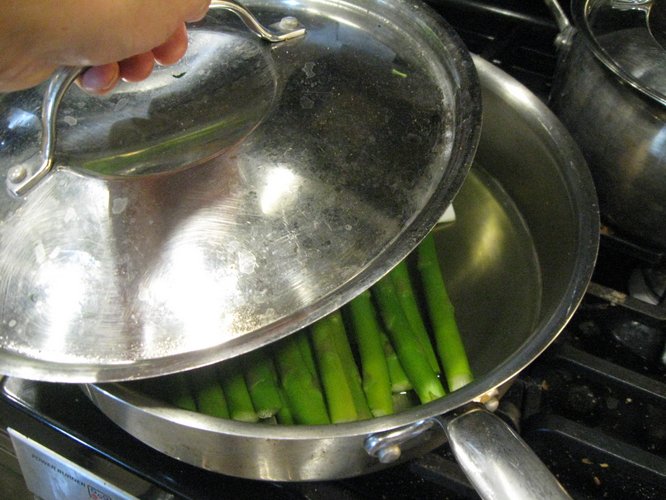 Turn off the heat. They should still be a little firm but the residual heat will finish cooking them.
You could also rinse them a bit. and let them sit on a board to cool down.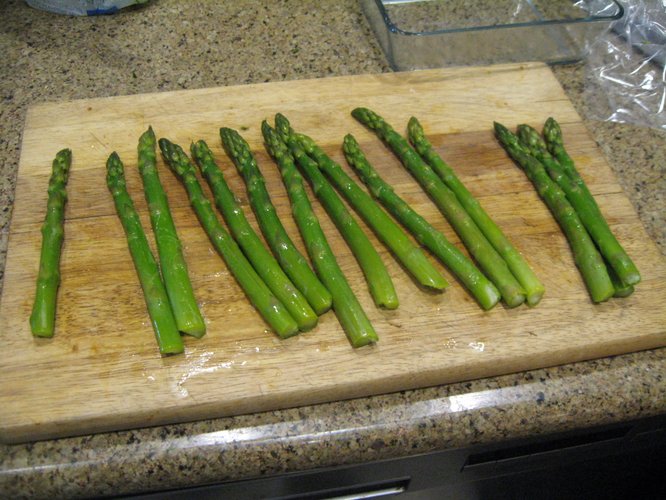 To freeze the asparagus blanch them for only 1 to 2 minutes to disable the enzymes that break the asparagus down to mush. lay the asparagus on a pre - frozen sheet pan so that they freeze fast. That is the key. The faster they get to a frozen state the less crystal structure will form in the cells that puncture when thawed. When completely frozen chip them off and put them in a plastic Freezer storage bag.
Alton Brown offers an interesting way to cook asparagus in the Microwave.