This is Stephen Block from the
Food History Project

Welcome to the latest edition
of the Food History
Newsletter
June 19, 2015
Caeser Takes a Grilling
May 2, 2013

Food History Coming Full Circle with Asparagus
Feb 8, 2013
May 31, 2012
The History of Brussels Sprouts
~~~~~~~~~~~~~~~~~~~~~~~~~~
Thoughts on Mother's Day in the United States
Mother's Day in other Countries
The national holiday in the United States called Mother's Day was spearheaded by one woman in particular that dearly loved and respected her mother who devoted most of her life to great causes.

The story of this lady Anna Marie Jarvis is an interesting one. She was a career woman and not even a Mother herself.
~~~~~~~~~~~~~~~~~~~~~~~
How come an Easter Bunny and Why did he leave Eggs?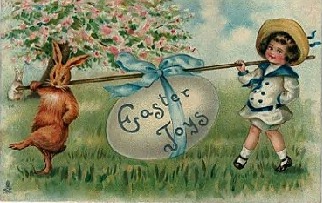 Left Overs In Time
A history of Hash and Skillet Frys
~~*<>*~~*<>*~~*<>*~~*<>*~~*<>*~~
~~*<>*~~*<>*~~*<>*~~*<>*~~*<>*~~




~~*<>*~~*<>*~~*<>*~~*<>*~~*<>*~~
My Personal Food History Projects

This is our history of my grandmother and how she came over from Germany at the turn of the century.

Her German heritage blended with the new world and her new family and this is her story and the recipes that go with it.

We discuss our heritage and German recipes and German food history in this newsletter

The German Goodies Newsletter

Here is our Facebook Discussion Page



Stephen Block
Thank you for joining this newsletter. I would love to hear from you!
Please write me at;
Stephen@kitchenproject.com