Cook the pizza dough till brown on one side and just a little on the other side. You will finish cooking that side after you put on the toppings.
Spread with cream cheese on the completely brown side and top with peach or pear slices and top with raspberries.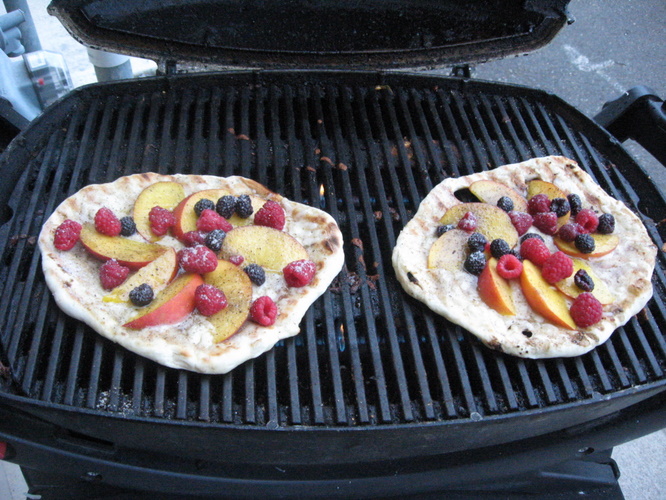 Put this back on the grill and cover with the lid and let everything get hot.
Here I have used both red and black raspberries.
We also like to uses Blue Cheese. Mozzeralla or other white cheese also works well.
Here is the same pizza made with pear slices