Grilling Bratwurst
Planning to have a brat BBQ this summer?
Here are some tips.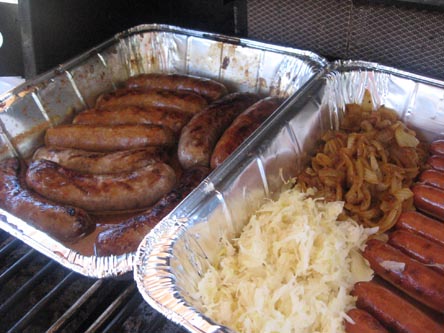 Smoking your own Bratwurst
This one is done in a home built smoker.
Bratwurst, Braised with Apples, Cabbage and Carrots
This is a heartwarming meal, the savory flavors of the sausages simmer with the sweetness of the apples and the vegetables.

Stuffed Bratwurst
look at these "bratwurst boats" and you will see this dish is fun and easy.
Currywurst
Recipe for the catsup and how to cook and serve it
Bratwurst Sauerkraut
Customize your sauerkraut for your brats, make it
sweet, or spicy or however.

How to Cook Bratwurst